This is an archived article and the information in the article may be outdated. Please look at the time stamp on the story to see when it was last updated.
Oklahoma City, Okla. -Oklahoma has found a manufactured source of Vecuronium Brombide, one of the drugs used in lethal injections.
The Attorney General says the state already obtained Midazolam and Potassium Chloride from manufacturing companies. However, the third drug that stops respiration, Vecuronium Bromide, was unavailable through a manufacturer source until now.
The state is protecting the name of the manufacturer, but Attorney General Scott Pruitt says the companies are FDA approved. Pruitt says no one has ever disputed the drugs made by manufacturers. The problem existed when the state planned to use a compounding pharmacy to create the drug.
Two executions were delayed because of a nationwide shortage of the lethal injection drugs. Clayton Lockett is scheduled to die April 22. Charles Warner is scheduled to die April 25.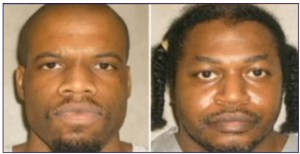 Click here for previous coverage
Their attorneys applied for a stay of execution this week after the state would not release the names of the compounding pharmacies that the state was going to have to use to make the missing drug. However, the Court of Criminal Appeals said only that because Clayton Lockett and Charles Warner have not challenged the legality of their convictions or sentences, that court cannot stay their executions.
Now that all the drugs are made by manufacturers, Pruitt expects no further delays in the execution process.
Attorney General's letter to Lockett and Warner's attorneys