This is an archived article and the information in the article may be outdated. Please look at the time stamp on the story to see when it was last updated.
BETHANY, Okla.  - A standoff that lasted almost 4 hours between a suspect and police in a Bethany, Okla. neighborhood has ended peacefully.
Law enforcement officers were on the scene of a standoff with a suspect who was barricaded inside a home.
It happened in the area of NW 39th and Council in Bethany, Okla.
Investigators were called out to the scene just before 11 a.m. Thursday.
Officials say Kevin Enneking and a friend nearly ran over a Bethany Sanitation crew with their vehicle.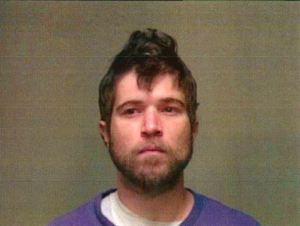 When officers were alerted of the incident, they realized they knew the driver.
Bethany Deputy Chief John Reid said officers "were familiar with that vehicle and this address and we knew the person that drives that vehicle did have a felony warrant for his arrest."
After barricading himself inside a home, police sent an attack dog into the home to find Enneking.
Police say the dog found Enneking in the attic, where police apprehended him.
The suspect was taken into custody just before 3:00 p.m.
UPDATE: Subject from standoff near NW 39th & Council is in safely in custody.

— Oklahoma Co. Sheriff (@OkCountySheriff) October 30, 2014
This is a developing story.  Please refresh this page often for updates.