This is an archived article and the information in the article may be outdated. Please look at the time stamp on the story to see when it was last updated.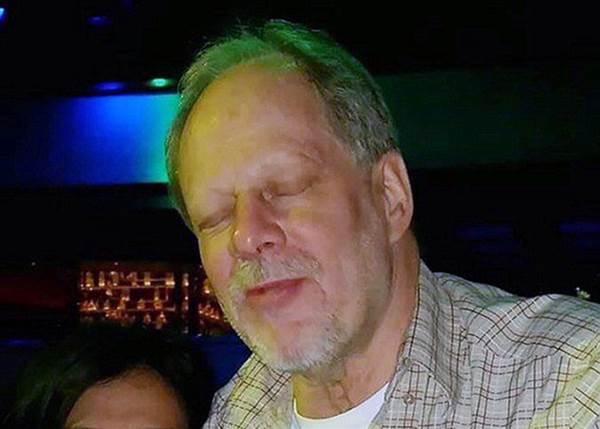 Stephen Paddock, the man police say killed at least 58 people on the Las Vegas Strip, was a retired accountant who enjoyed playing $100-a-hand poker, his brother says.
Eric Paddock of Orlando, Florida, also told CNN their father was a bank robber.
Authorities say Stephen Paddock, 64, lived within easy driving distance of Las Vegas, had a pilot's license and had legally purchased some guns.
But investigators haven't determined a motive for the Sunday night shooting.
Here's what we know so far about the man responsible for the deadliest mass shooting in modern US history.
Family stunned
"We are shocked. We are horrified. We are having trouble finding the words," Las Vegas gunman's brother, who lives in Florida, says pic.twitter.com/t4JAckBXoe

— CBS News (@CBSNews) October 2, 2017
Eric Paddock told CNN on Monday his brother had worked as an accountant and had plenty of money.
"He was a wealthy guy playing video poker… on cruises," he said, adding that his brother could afford anything he wanted and played $100-a-hand poker.
Their father was a well-known bank robber and at one point was on the FBI's 10 most wanted list, he said. Their father died a few years ago.
Stephen Paddock had been married in the past and lived with his girlfriend, Eric Paddock said, but he didn't know of any children.
Stephen last communicated with his brother via a text, asking Eric about their mother, who'd lost power during Hurricane Irma. Eric also said Stephen spoke to his mother on the phone a week or two ago.
Reporter: When was the last time you heard from him?
Gunman's Brother: He texted me to ask about my mom after the hurricane [in Florida]. pic.twitter.com/qotkKgX19v

— CBS News (@CBSNews) October 2, 2017
"I can show you the text. 'How is mom? Did you get power?' That was it…We have nothing for you," gunman's brother says pic.twitter.com/r1x0DYl3WJ

— CBS News (@CBSNews) October 2, 2017
"My kids didn't know him that well or anything. He lives on the other coast…He sends his mom cookies," brother says of gunman pic.twitter.com/HqFA54mRWY

— CBS News (@CBSNews) October 2, 2017
He has no idea why his brother would kill anybody. The family found out about the shooting at 1 a.m., when police called.
"He was my brother and it's like an asteroid fell out of the sky," Eric Paddock said.
Kept a low profile
Stephen Paddock had been living in Mesquite, 80 miles northeast of Las Vegas. The town of 18,000 people is a retiree community with several casinos and golf courses.
Authorities searched his home Monday and found weapons and ammunition, but Mesquite police spokesman Quinn Averett did not give details.
"What's unique for us is the gunman, the shooter, and the person with him, we in the Mesquite Police Department have not had any contact with these people in the past. We haven't had any traffic stops, any law enforcement contact, no arrests or nothing," Averett said.
Eric Paddock told CNN he helped move his brother from Melbourne, Florida, to Mesquite about a year ago.
Law enforcement has no "derogatory information" about Stephen Paddock, besides the fact that he received a citation several years ago that was handled in the court system, Las Vegas Metropolitan Police Sheriff Joseph Lombardo said.
"We had no knowledge of this individual," Lombardo said. "I don't know how it could have been prevented."
"His life is an open book. It's all in public record. Once again, there is nothing. He went to college. He had a job," gunman's brother says pic.twitter.com/itU6IBkjaF

— CBS News (@CBSNews) October 2, 2017
"No religious affiliation. No political affiliation. He just hung out," brother says of Las Vegas gunman https://t.co/czfMSEMkpu pic.twitter.com/NUxv0xYaxX

— CBS News (@CBSNews) October 2, 2017
The hotel
Paddock had been staying at the Mandalay Bay Resort and Casino in Las Vegas since last Thursday. Authorities said it appears he fired guns from his 32nd floor room into the crowd at the Route 91 Harvest music festival on Sunday night, killing at least 58 people. More than 500 others were hurt in the shooting and subsequent stampede.
Authorities believe Paddock had a device similar to a hammer to smash the hotel windows prior to the shooting, Lombardo said.
Officials think Paddock brought the weapons into the hotel by himself but did not provide specifics.
Hotel employees had been in the his room prior to the shooting but did not notice anything amiss, Lombardo said.
His guns
"He had a couple of guns but they were all handgun, legal…he might have had 1 long gun, but he had them in a safe," gunman's brother says pic.twitter.com/YeJKQCiS2N

— CBS News (@CBSNews) October 2, 2017
Paddock had bought multiple firearms in the past, several of them purchased in California, a law enforcement official told CNN. But those don't appear to be among the 10 or more guns found in the Mandalay Bay hotel room.
The suspicion, based on initial reports, is that any of the rifles used were altered to function as an automatic weapon, the official said. Among the weapons found were a .223 caliber and a .308 caliber.
So far investigators believe the firearms were purchased legally.
Eric Paddock said he knew his brother had a couple of handguns and maybe one long rifle but did not know of any automatic weapons.
Stephen Paddock did not have a machine gun when he moved him from Melbourne to Mesquite, Eric Paddock said.
"Not an avid gun guy at all…where the hell did he get automatic weapons? He has no military background," gunman's brother says pic.twitter.com/EMSKLQGYFM

— CBS News (@CBSNews) October 2, 2017
Seeking a motive
Lombardo said authorities have found no connections between Paddock and any terror groups.
"We have to establish what his motivation was first," Lombardo said. "There's motivating factors associated with terrorism other than a distraught person just intending to cause mass casualties. Before we label with that, it'll be a matter of process."
It appears he acted alone, Lombardo said.
She lived with suspect
Marilou Danley was identified as Paddock's companion or roommate, Lombardo said.
She does not appear to have been involved in the shooting and was in the Philippines when the shooting took place, authorities said. Paddock had been using some of her identification, Lombardo said.
Gunman's brother says his brother's partner, Marilou Danley, worked at one of the hotels in Las Vegas https://t.co/czfMSEMkpu pic.twitter.com/u5RFLy6nFu

— CBS News (@CBSNews) October 2, 2017
"She is a nice lady. I've met her 3 or 4 times. She's got a Facebook page. She sends cookies to my mom," gunman's brother says of his wife pic.twitter.com/DTs69ZP7EO

— CBS News (@CBSNews) October 2, 2017
Had pilot's license
The suspect had a pilot's license but he was not up to date on his medical certification which he would need in order to fly legally, a federal official said.
The FAA website shows that the last time he went to get the medical certification required for private pilots who want to fly was February 2008 so he could not have flown legally recently.
The FAA will not release any information regarding his mental health from his last certification in 2008 because it is protected under federal privacy rules.
So far, authorities have found no military records for Stephen Paddock.
"He's just a guy who lived in Mesquite who liked burritos," is how Eric Paddock described his brother, Las Vegas gunman Stephen Paddock pic.twitter.com/q3MUgIa2Ws

— CBS News (@CBSNews) October 2, 2017
"This is like it was done — like he shot us. If he would have killed my kids, I couldn't be more dumbfounded," says brother of Vegas gunman. pic.twitter.com/39wztTkVKo

— CBS News (@CBSNews) October 2, 2017