This is an archived article and the information in the article may be outdated. Please look at the time stamp on the story to see when it was last updated.
OKLAHOMA CITY – Oklahoma City police have identified the suspect who was killed after allegedly struggling with an officer over a firearm.
Around 8:20 p.m. Monday, officers were called to reports of a burglary at the Crestpark Apartments near N.W. 42nd and Portland.
Officers later determined the burglary was actually a home invasion.
The caller told police that there were multiple suspects who gained entry into her apartment.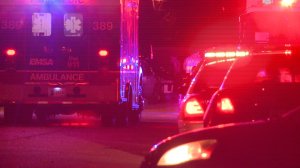 The armed suspects reportedly demanded the victim give them money.
When officers arrived, one police officer, Ofc. Shawn Callaway, engaged with one of the suspects, who they later identified as Rodney Turner, 22.
That is when Turner grabbed the officer's rifle and attempted to disarm the officer, police say.
Police say Turner was also armed during the struggle.
Ofc. Callaway was eventually able to draw his sidearm and fire at Turner, who then took off running.
His weapon was recovered at the scene of the struggle, police say.
Air One and multiple police units searched the area for nearly an hour, looking for several suspects the victim described, and the suspect who was shot by police.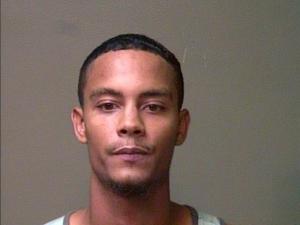 A short time later, police say they received a call that Turner was at the Newport Apartments near N.W. 29th and Portland, just a couple blocks away from where the initial crime occurred.
Police say Turner died at the scene.
Ofc. Callaway has been placed on administrative leave with pay pending the investigation of the shooting.
No other suspects were apprehended and the case is still under investigation.
Anyone with information is asked to call Crime Stoppers at (405)235-7300.