This is an archived article and the information in the article may be outdated. Please look at the time stamp on the story to see when it was last updated.
Pocatello, ID. — A Pocatello man was arrested Tuesday after a construction worker got between him and a burrito.
Police said around 9:40 a.m., Christopher Lynn Meyers, 60, drove his vehicle into a coned-off road construction area near Third Avenue and Benton Street in front of an entrance to an Albertsons parking lot.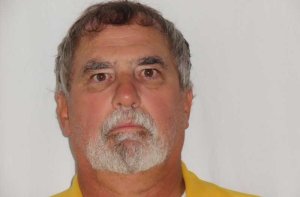 East Idaho News reports Meyers was stopped by a construction worker, who told him he needed to go around the block to get to the store, because this was an active construction zone, according to a news release.
"(Meyers) said, 'No, I'm going this way,' so the kid steps in front (of the car)," Lt. Ian Nelson told EastIdahoNews.com.
Meyers told the construction worker to move away, and when he did not, Meyers pushed the the worker with his car until he got out of the way, Nelson said.
Meyers then went to Albertsons, made his purchase and returned home, where police later arrested him for felony aggravated battery by use of a deadly weapon. Upon being arrested, Meyers said he went to Albertsons to get a burrito, Nelson said.
He was booked into Bannock County Jail and is expected to appear in court this week.
The construction worker was not hurt.