This is an archived article and the information in the article may be outdated. Please look at the time stamp on the story to see when it was last updated.
A school bus packed with children slammed into a tree, flipped over and split apart.
Shell-shocked students cried as rescuers worked for hours to pull them from the wreckage.
Frantic parents screamed, "That's my baby."
This was the horrifying scene Monday afternoon on a street in Chattanooga, Tennessee. And on Tuesday morning, the city was still reeling.
At least five children were killed in the crash, school officials said, and six others are hospitalized in an intensive care unit.
"Five is a cursed number in our city right now. We are … dealing with an unimaginable loss," Mayor Andy Berke said. "The most unnatural thing in the world is for a parent to mourn the loss of a child."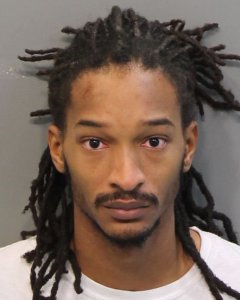 Authorities arrested the bus driver, 24-year-old Johnthony Walker, charging him with vehicular homicide. But investigators are still working to pinpoint what caused the crash.
Police chief: Investigators focusing on speed
There's one key possibility investigators have already homed in on: speed.
"He was going real fast and he hit a garbage bag," one of the children who was onboard told CNN affiliate WDEF-TV. "And we then hit a mailbox, then we flipped over and hit a tree real hard."
Speed is being investigated "very, very strongly as a factor," Chattanooga police Chief Fred Fletcher said.
Driving conditions were clear and dry, he said, and no other vehicles were involved in the crash.
Investigators are interviewing witnesses, but they'll also have other evidence at their disposal, including video and an informational box from the bus.
A National Transportation Safety Board team arrived in Chattanooga on Tuesday morning. Among the questions they'll be weighing: What was the driver's history? What was the history of his employer, Durham School Services? And can anything be done to stop crashes such as this from happening in the future?
"We certainly send our condolences to the parents of those children. My daughter rides a school bus every day. I understand that," safety board Chairman Christopher Hart told reporters earlier. "We will do everything we can to try to prevent this from happening again."
Bus driver's mother: 'He was terrified'
Walker has been cooperative and talking to investigators, police said. He's been charged with five counts of vehicular homicide, reckless endangerment and reckless driving. He could face more charges as the case proceeds to a Hamilton County grand jury, the police chief said.
After the crash, Walker's mother says she got a phone call from her son, who told her he'd been in a "drastic accident" and tried to explain what had happened before police took his phone away.
"When he talked to me, he was terrified," Gwenevere Cook said.
"He was trying to get them (children) off the bus; all the bodies were limp. There was blood everywhere. He has been cooperating with the police. He texted me minutes later saying the kids are dead," she said.
Cook expressed condolences for the victims' families and asked for compassion for her son, describing him as a respected man and a father of a 3-year-old son who worked two jobs and had never been in trouble before.
"It is a horrible nightmare," she said. "I feel bad for my son, and I am torn up for the (victims') family members."
'Unanswered questions'
Of the five children confirmed dead after Monday's crash, three were fourth-graders at Woodmore Elementary School, one was a first-grader and one was a kindergartner, according to Kirk Kelly, interim superintendent for Hamilton County Schools. Six students remain hospitalized in the intensive care unit, and six are in regular rooms at the hospital, Kelly said.
"There are still some unanswered questions at this time, but our priority remains with our students," Kelly said Tuesday morning, adding that counselors would be at the school for anyone who needs to talk.
"There are no words that you can say," Kelly said Tuesday morning. "This is something that you'll never get over … but we're just doing what we can and reaching out and offering words of comfort and support to the families."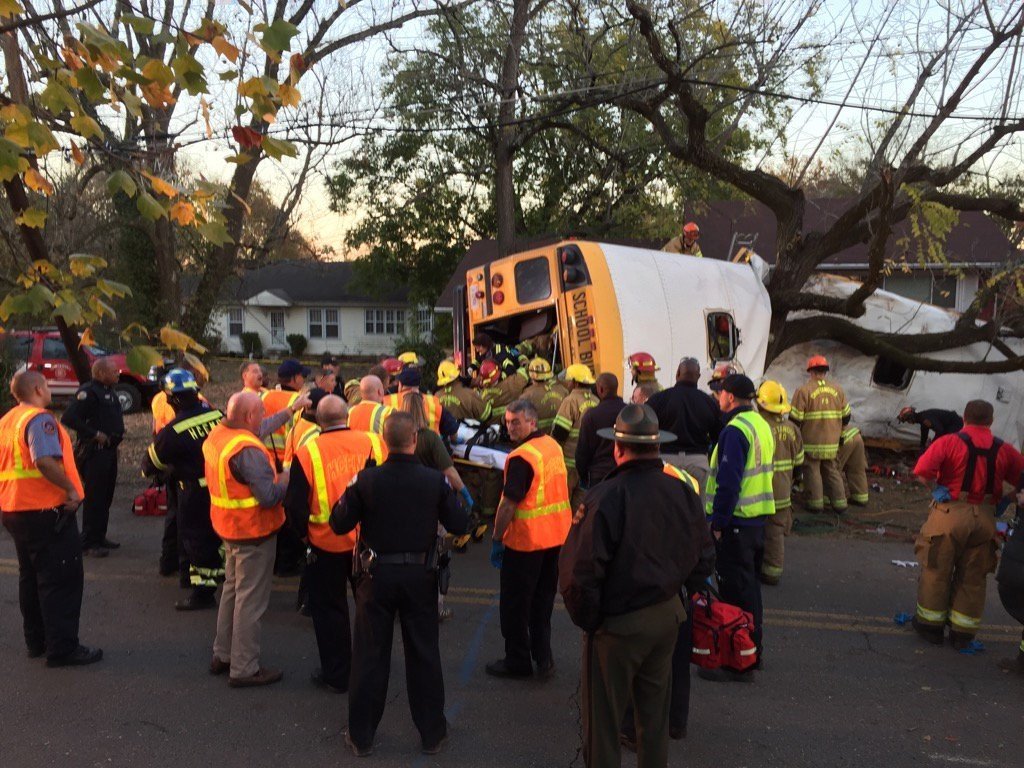 'I just heard a big boom'
A woman who lives near the crash told WDEF the impact was so powerful it knocked her power out.
"I just heard a big boom," the woman said.
Distraught parents rushed to the site, searching for their kids. Parents were heard screaming, "That's my baby," CNN affiliate WTVC-TV reported.
A tweet from the Chattanooga Fire Department showed the bus on its side against a tree as emergency officials extricated the last passenger through the back door.
'Hundreds and hundreds' of donors giving blood
Blood Assurance, a local blood bank, extended its hours at three locations as "hundreds and hundreds" of donors flocked to give blood to treat crash victims, spokeswoman Mindy Quinn said.
"We have had people who were refusing to leave until they give blood," Quinn said.
Rebekah Bell said she arrived to donate Monday night and saw the line out the door, "full of college students, older people and police officers who dropped everything to give blood."
She waited three hours for her chance.
"My community rallies in the face of tragedy," she said on Instagram.