This is an archived article and the information in the article may be outdated. Please look at the time stamp on the story to see when it was last updated.
CHICKASHA, Okla. -- Authorities in Grady County raided a home seizing thousands of dollars' worth of drugs and firearms.
The bust includes more than $20,000 in cash, drugs and vehicles.
The drugs; Ice, or meth, straight from Mexico and into the homes and streets of southwest Oklahoma.
Grady County District Attorney Jason Hicks said, "In southwest Oklahoma in general it's coming across the border from Mexico and it would be through the cartel channels and it's distributed out from there."
Authorities said the latest example is a bust at a home where they confiscated $24,000 in cash, several guns, ice and marijuana.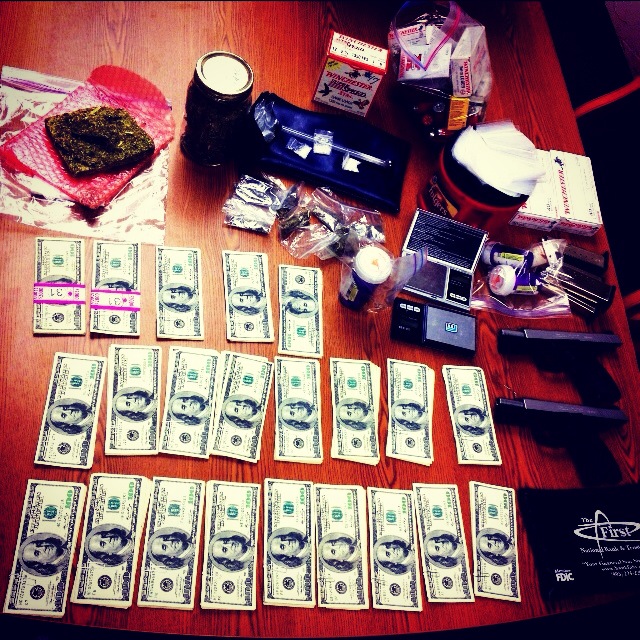 "It's a huge concern, a massive, massive concern because I think anybody can take a look at what has gone on in Mexico over the last couple of years with the cartels and the amount of violence that has gone on," Hicks said.
Grady County investigators said about 90 percent of the ice they take off the streets comes from Mexican drug cartels.
The raid on this home, they said, was a high-risk warrant, meaning they didn't have to knock and showed up with an Oklahoma Highway Patrol tact team at 3 a.m.
"A couple of the individuals involved had been making comments that, 'We're not going back to prison and if it means shooting cops then that's what we're going to do.'"
Authorities took four people into custody: Jeffery Hunt, Dawn Hunt, Kody Hunt and Marla Jo Mahler.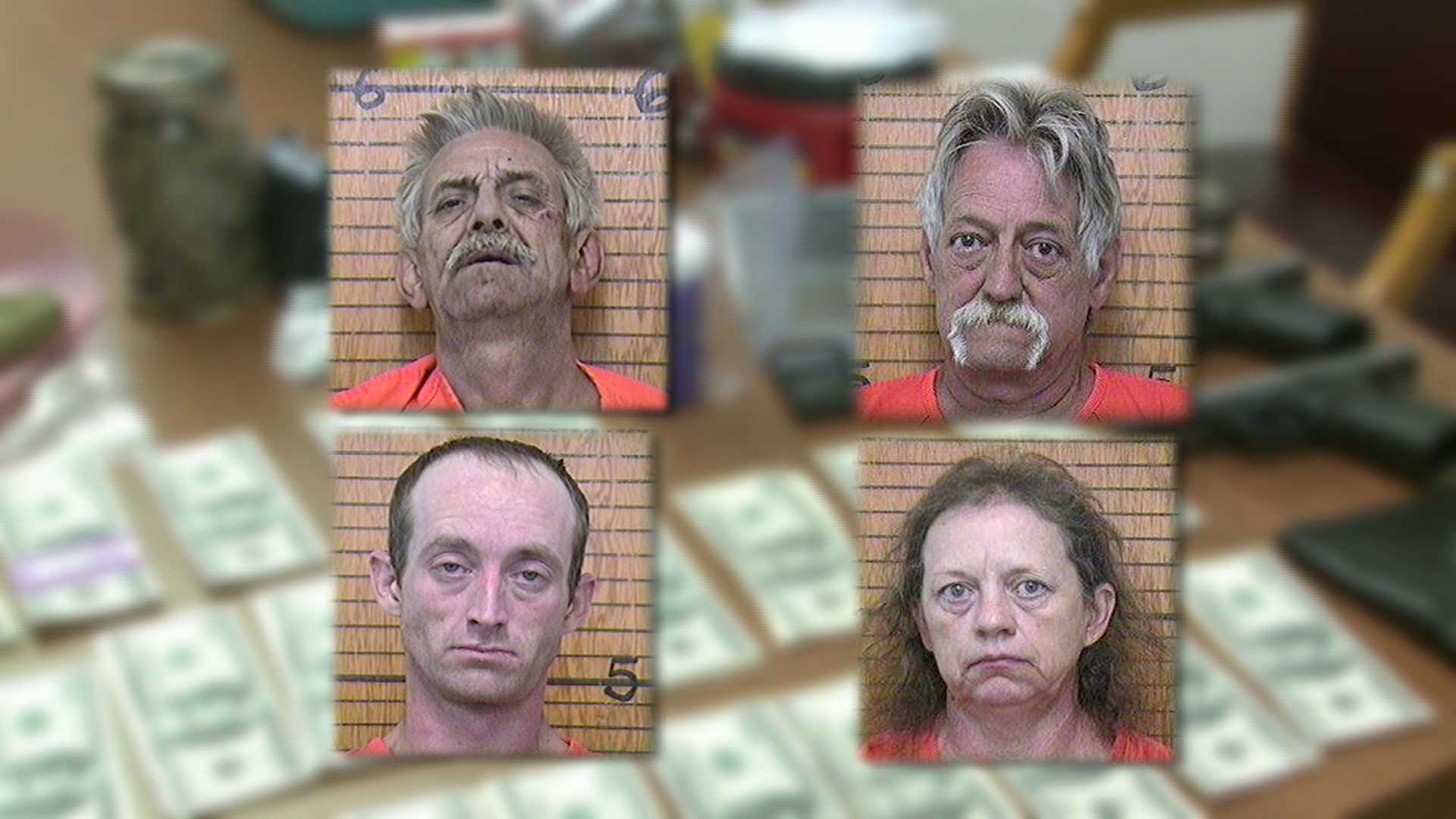 "Police were yelling for them to come out over their loud speakers, to come out, that they had a warrant. They had to say that about five, six, seven times."
Investigators said the suspects barricaded themselves inside putting steel bars across the doors.
The tact team had to break windows to get in.
"One dead giveaway is all the people coming and going all the time, that's like putting up a big red flag, 'Hey, come and get me.'"
Right now all four suspects are behind bars facing several felony charges.
Currently investigators are looking into additional charges because just north of the house is a high school and just south is an elementary school which would lead to additional felony charges.