This is an archived article and the information in the article may be outdated. Please look at the time stamp on the story to see when it was last updated.
OKLAHOMA CITY – The construction of the new 70-acre MAPS 3 park is ongoing, but a local dining group has already come to an agreement with the city to operate a cafe inside the park.
"A park is for the ages. It's not going to be just for a decade or two. This is for all time," then- Oklahoma City Mayor Mick Cornett said in June of 2017.
The $132 million project is located south of the Myriad Gardens and will feature a lake, boathouse, playground, eating areas and a performance space.
Officials asked residents to vote for their favorite park name out of six finalists. In all, officials say 5,000 people voted with 45 percent choosing Scissortail Park.
"If you've ever seen a scissortail kind of work its magic, work that tail and chase down a bug, it is one of the most remarkable creatures that God ever made," Cornett said.
Our partners at OKCTalk report that the Social Order Dining Collective has come to an agreement with the city to operate the cafe in the Scissortail Park.
The Social Order Dining Collective currently operates the Jones Assembly, Fuzzy's Taco Shop, Texadelphia and Seven47 in Norman.
The cafe, which will be about 3,000-square-feet, is being built at the north end of the park along the new Oklahoma City Blvd.
Annie Tucker of Social Order told OKCTalk that the cafe will have everything from burgers and shakes to healthy options like salads and wraps. She says efforts will be made to source as many fresh, local ingredients as possible.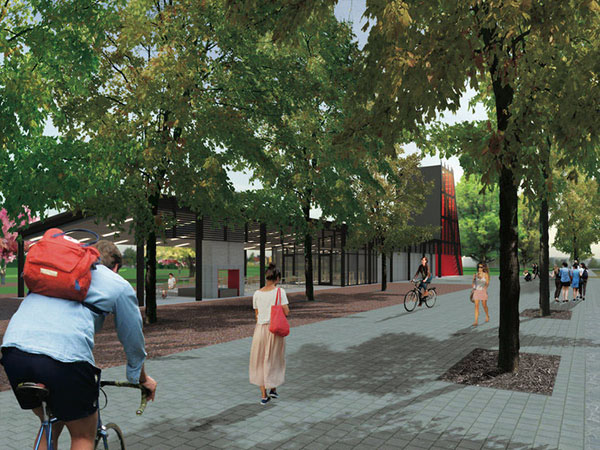 The cafe is scheduled to open next summer or early fall to coincide with the opening of Scissortail Park.