This is an archived article and the information in the article may be outdated. Please look at the time stamp on the story to see when it was last updated.
OKLAHOMA CITY - Some "suspicious activity" at an Oklahoma City truck stop led Canadian County deputies to one of the largest drug busts in the country.
Canadian County sheriff's deputies found just more than 40 pounds of meth, worth about $2.3 million, in an SUV a semi truck was hauling Friday.
Chris West with the Canadian County Sheriff's Department said, "They've changed their M.O. a little bit from individual vehicles; they try to get into commercial motor vehicles to semis."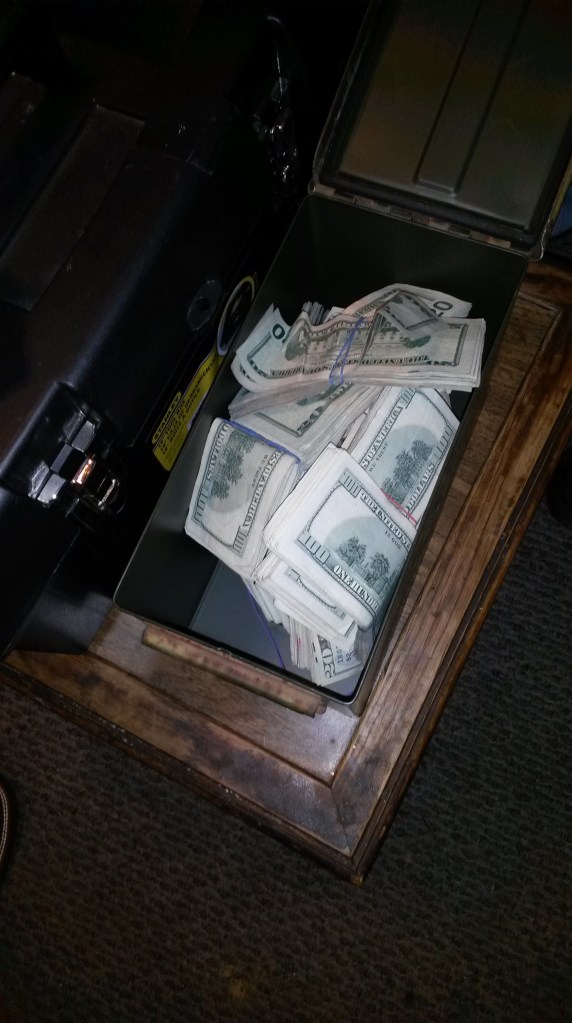 West said it could be to try to throw off law enforcement.
It wasn't the semi truck that tipped off authorities, it was a complicated story that law enforcement didn't make much sense.
Deputies started talking to the driver of the large load.
He told authorities he was hauling the white SUV which was registered in Colorado, picked up in Los Angeles and was on the way to Missouri.
The deputies asked to search the car in question and the semi driver agreed.
"Sure enough in the back of it there was a false compartment underneath the rear portion and there was 15 bundles of methamphetamine," West said. "It was basically 1.3 kilos per bundle."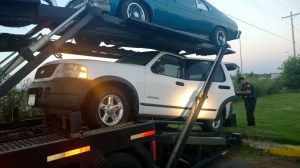 Officials said they don't believe the driver knew what he was hauling.
He agreed to work with deputies and led them to a house in Missouri where they found more meth, guns and a substantial amount of cash.
There they arrested six people they said they believe are behind the drug operation.
Those suspects are now facing multiple charges including Trafficking Narcotics, Conspiracy to Traffic Narcotics, Money Laundering and Weapons-related charges.