This is an archived article and the information in the article may be outdated. Please look at the time stamp on the story to see when it was last updated.
EDMOND, Okla. – It was a shocking start to the lunch rush at an Edmond restaurant on Monday morning.
Shortly before noon, emergency crews were called to Boulevard and 15th St. in Edmond after a car ran into a building.
Officials arrived on the scene and found a gaping hole in the side of the One Cafe.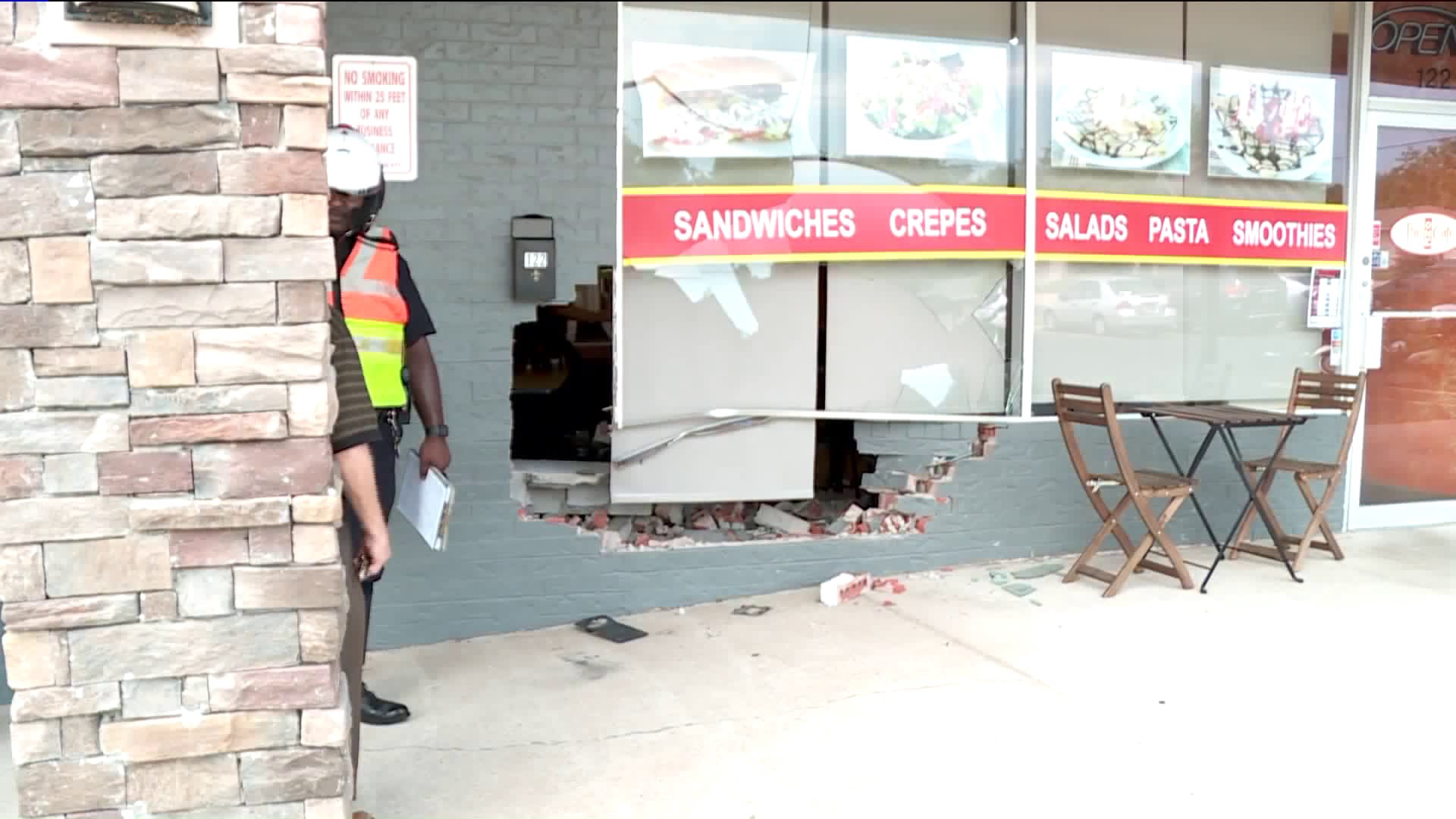 Fortunately, there were no reports of injuries.
However, the restaurant did suffer quite a bit of damage.