This is an archived article and the information in the article may be outdated. Please look at the time stamp on the story to see when it was last updated.
CANADIAN COUNTY, Okla. – Charges have been filed against Ryan and Richard Tate, of the Oklahoma book publishing company Tate Publishing, for fraudulent business practices.
Oklahoma Attorney General Mike Hunter today filed eight felony charges and one misdemeanor charge against Ryan and Richard Tate for alleged fraudulent business practices the two conducted while operating their businesses, Tate Publishing and Tate Music Group.
The charges include four felony counts of embezzlement, one felony count of attempted extortion by threat, two felony counts of extortion by threat, one felony count of racketeering and one misdemeanor count of embezzlement.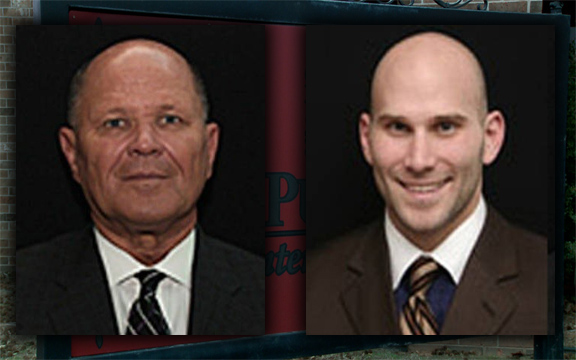 Since the businesses ceased operations in January, the Attorney General's Consumer Protection Unit has received 718 complaints from authors or musicians who contracted with the companies.
Complaints from customers range from failure to deliver products and services that had been previously paid for; failure to pay royalty earnings, per contractual agreement; and refusal to return files unless the customer agreed to pay a $50 processing fee.
"The means by which Ryan and Richard Tate conducted business to defraud individuals from across the country is unconscionable and a blatant disregard for those who entrusted them to produce their work," Attorney General Mike Hunter said. "I appreciate the dedication and hard work by the agents and the attorneys in the Consumer Protection Unit, who put this case together."
Through the course of the investigation, agents discovered that money derived from the sale of publishing books or music were deposited into business checking accounts, then transferred to Ryan or Richard Tate's personal checking accounts.
This morning, Canadian County Sheriff's deputies apprehended Richard and Ryan Tate.
A Canadian County judge set their bond at $100,000 each and ordered them to surrender their passports.
If convicted of these allegations, each defendant faces prison time and fines.
The attorney general's office plans to seek restitution for victims.
When Tate Publishing closed its doors earlier this year, KFOR spoke with founder and Chairman of the Board, Richard Tate.
"This is our life's work. We love our authors. We are not going to abandon them. We're doing everything we can do," Richard Tate said.
Richard Tate told KFOR his company's problems were due to the economy.
This is a developing story. Check back for updates.