This is an archived article and the information in the article may be outdated. Please look at the time stamp on the story to see when it was last updated.
LOGAN COUNTY, Okla. – Charges were filed against two Oklahomans in connection to an animal cruelty case that we told you about earlier this year.
Last month, authorities started investigating Mary Ellen Blevins and Cory Blevins after five horses were seized from their property.
One of the horses was so weak he couldn't even stand and ended up having to be euthanized.
"When I took him in, he weighted 528 pounds. That is half of his body weight. I mean he, he had nothing," said Natalee Cross, owner of Blaze's Tribute Equine Rescue in Jones. "It was pretty evident by the looks of the wounds all over his body and the bed sores that he had been getting down and having difficulties getting back up."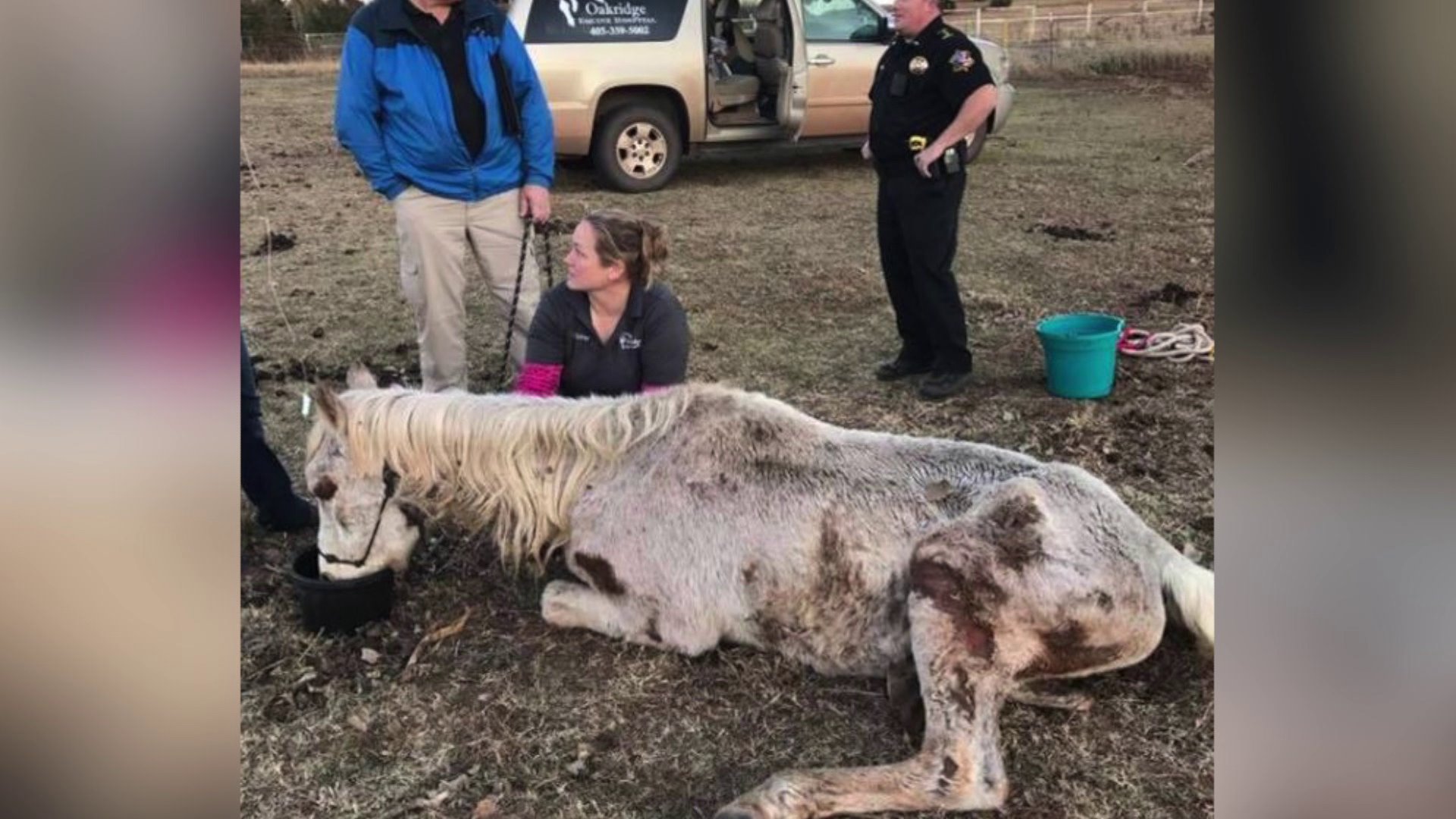 Authorities were alerted to the alleged neglect after receiving a call from a concerned neighbor.
When KFOR first covered this story, Mary Blevins said the horse that died had been having issues for several months.
She said she was even trying to find euthanasia services for the horse.
"It's very difficult to find that end of the line option for horses in the state of Oklahoma," Blevins said. "I would literally do anything before I would ever hurt an animal."
An investigation by the Logan County Sheriff's Department determined the Blevins' allegedly deprived five horses on their property of necessary food, drink and care for a sustained period of time, the Guthrie News Page reports.
The affidavit states that the condition of the horses and the property was indicative of neglect.
Felony charges of animal cruelty against Mary Ellen Blevins and Cory Blevins were filed Friday.
"There is no acceptable excuse to owning animals and not bothering to provide them the necessities to sustain their lives. Those who choose to treat animals, totally dependent on them for care, in an abominable way will be prosecuted to the full extent allowed by law," Laura Austin Thomas, District Attorney for Payne and Logan Counties, said Friday.
Blevins told KFOR in November that she plans to fight any criminal charges.
"I have never done anything wrong with an animal. I would never do anything wrong. And, I would fight these to my last breath," Blevins said.
The four horses that were seized from the property are now available for adoption, the Guthrie News Page reports.