This is an archived article and the information in the article may be outdated. Please look at the time stamp on the story to see when it was last updated.
PROVO, Utah (KSL) — A man who police say posed as a doctor on Craigslist, lured women to his office and then sexually assaulting them has been charged with 17 felonies.
Borzin Mottaghian, 34, of Provo, was charged Tuesday in 4th Distinct Court with 12 counts of object rape and two counts of attempted object rape, first-degree felonies; two counts of forcible sexual abuse, a second-degree felony; and attempted sexual abuse, a third-degree felony.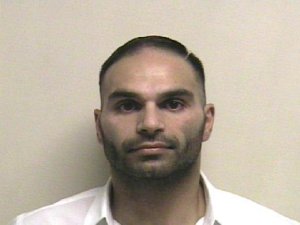 A court hearing is scheduled for Monday.
Mottaghian, who is the owner of the Cocoa and Coffee Company drink shop and the Cafe On Fire Persian restaurant, both located in Provo, is accused of posting an ad on Craigslist looking for women for medical research. The ad stated he would "pay females over the age of 18 $200 to participate in 'anatomy research' for the purpose of developing a new 'medical device,'" the charges state.
Mottaghain claimed to one woman that he was making a new type of catheter and had her undress from the waist down before performing an "examination," the charges state.
"(Mottaghian) is neither a doctor nor an engineer, and his claim that he is developing a new 'medical device' is false and clearly a guise," prosecutors wrote in court documents.
A second victim who responded to the ad was allegedly told by Mottaghian that he was developing a new type of tampon. That woman was "examined" twice during the same visit, the charges state.
The first woman contacted police a few days later, fearing she had been deceived. Provo police had a female officer go undercover and make an appointment with Mottaghian. After she arrived at his office and he allegedly told her to take her clothes off, other officers entered the room and arrested Mottaghain.
Bail was set at $250,000.
Mottaghian identifies himself as a veteran of the U.S. Marine Corps and says he earned a law degree from the University of California.
According to a bio on the Internet Movie Data Base website, Mottaghian played supporting roles in various movies and television episodes, and was the writer, producer and director for a short film titled "Blue Sweater."