This is an archived article and the information in the article may be outdated. Please look at the time stamp on the story to see when it was last updated.
CHICKASHA, Okla. – A Chickasha woman was arrested after going on a wild ride through busy streets.
One man, who had a dashboard camera installed in his person vehicle, captured the entire thing on video.
A speeding vehicle raced into the wrong lane and ended up hitting two other trucks.
Officers say that once they arrested the driver, Virginia Smith, she began screaming at them and even assaulted one of them after he asked her to take a field sobriety test.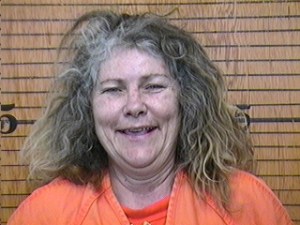 Authorities say Smith is also facing a charge of "threatening to perform an act of violence."
Once she was taken into custody, she reportedly made her hand into the shape of a gun, pointed at an officer, and yelled, "bang, bang, bang, you're dead."
This is not Smith's first run in with the police.
Previously, she has been charged with eluding a police officer, writing bogus checks, and driving under the influence.