This is an archived article and the information in the article may be outdated. Please look at the time stamp on the story to see when it was last updated.
Beautiful weather brought out generous Oklahomans eager to donate blood to the Bob Moore I've Got Drive Blood Drive held locally at Bob Moore Nissan in Norman and Bob Moore Kia in Edmond.
This extremely successful blood drive, in association with Oklahoma Blood Institute helps replenish depleted blood supplies over the summer. "We've already had a tremendous response as of this morning. This is our 8th year of the drive and having partners like Bob Moore Auto Group and NewsChannel 4 help us get the word out," said Leslie Gamble, Community Relations Director for the Oklahoma Blood Institute.
Several lucky blood donors will be picked as finalists for a chance to win a new Dodge Dart (pictured). The winner of the car will be picked next week.
Bob Moore Chooper 4 pilot/reporter Jon Welsh was also on hand to support blood donations and to give folks dropping by Bob Moore Kia and Bob Moore Nissan a close up look at Bob Moore Chopper 4. (pictured)
For more information about donating blood, contact the Oklahoma Blood Institue at http://obi.org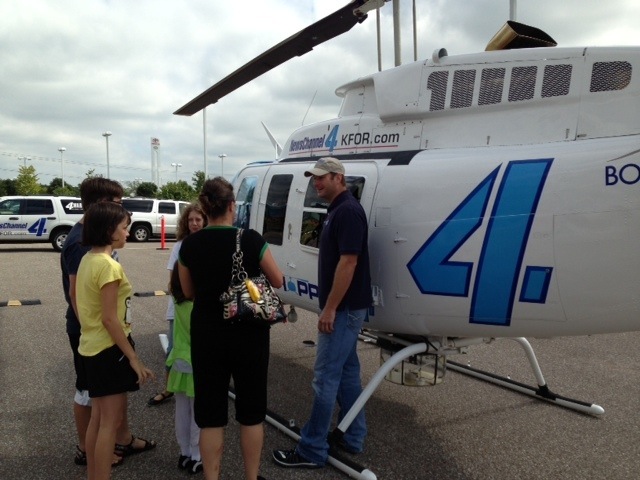 Give blood and get a chance to win this car