This is an archived article and the information in the article may be outdated. Please look at the time stamp on the story to see when it was last updated.
CLEVELAND COUNTY, Okla. – An Oklahoma deputy is being credited with saving a man's life after he pulled him from a burning car.
Officials with the Cleveland County Sheriff's Office say deputies were called to Duffy Rd. and 180th St. in southeastern Cleveland County on Wednesday after they received several 911 calls about an accident.
Investigators say the man's Chevy Cobalt went off the road and took out two power poles in the area.
Cleveland County Deputy Kyle Turner was off from work that day, but was on-call as a volunteer firefighter for Cedar County Fire Department.
"I was about five miles away from where the accident occurred," Turner said.
Turner, who was the first person on the scene, saw that the car was on fire and power lines were down in the area.
"I could hear somebody yelling for help," he said. "A bystander who had been in the area hunting came running up and said a man was trapped."
Turner jumped over the power poles and power lines, and was able to pull the man out of the car.
"All I knew was a man needed help and if I didn't help him, he might not be here today," Turner said. "I believe God put me where I was that night on purpose."
"Deputy Turner risked his life just by getting to the vehicle due to downed power lines draping over the car," said Lt. Michael Russell, the lieutenant who supervises that shift of patrol deputies.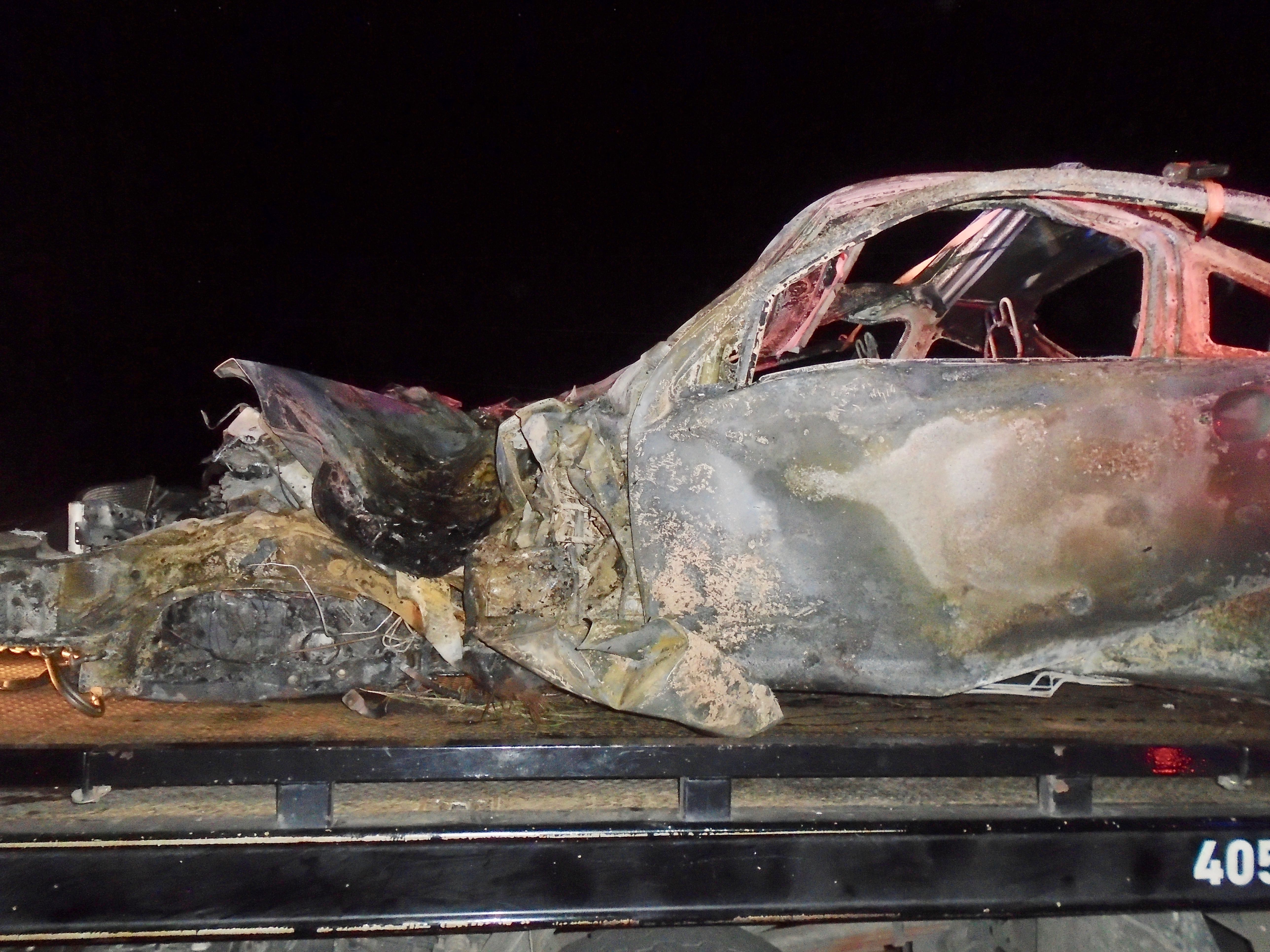 "Turner never gave up the fight to save that man's life," he said. "I know, without a doubt, the victim was only moments from death when our deputies arrived."
The accident is still under investigation.