This is an archived article and the information in the article may be outdated. Please look at the time stamp on the story to see when it was last updated.
FREEPORT, Texas – The Coast Guard continues to search for a missing aircraft that disappeared over the Gulf of Mexico on Wednesday.
The FAA confirms the Cirrus S22T plane left Oklahoma City's Wiley Post Airport on Wednesday afternoon and filed a flight plan to Georgetown, TX.  However, officials say the pilot did not land in Georgetown and continued on the same course.
When air traffic controllers tried to contact the pilot, he was unresponsive. FAA officials say the plane was last seen on radar about 219 miles northwest of Cancun at 15,000 feet and was headed into the Gulf of Mexico.
A short time later, the Coast Guard received word of a possible plane crash in the Gulf of Mexico due to an unresponsive pilot.
"We are getting ready to send out an aircraft to search the waters off Freeport, TX (due south of Houston right on the Gulf). Our report shows 150 nautical miles off Freeport," the Coast Guard said on Wednesday.
Although the pilot has not officially been identified, family members confirmed to KFOR that the pilot is Bill Kinsinger.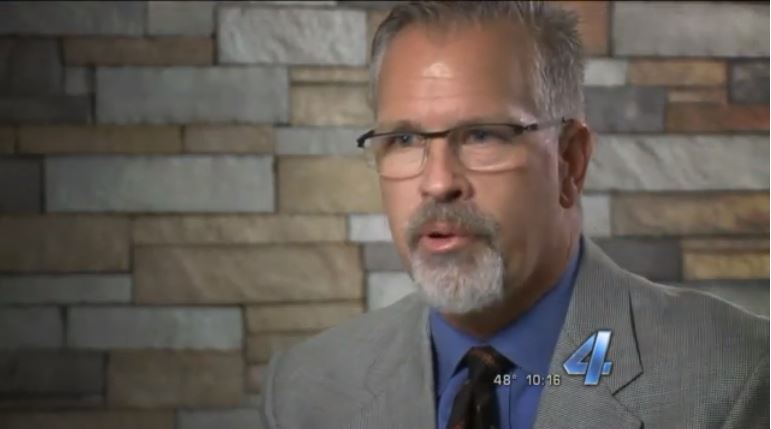 Kinsinger's family tells KFOR that they are still receiving updates from the Coast Guard, and are hopeful that he will be found alive.
"We ask that you keep our Women's Center, Labor and Delivery Unit and entire Anesthesiology Team; as well as our colleagues at Northwest Anesthesia PC in your thoughts and prayers. Dr. John William Kinsinger, who goes by Bill, is a longtime employee and friend. He is the current medical director of obstetric anesthesia at INTEGRIS Baptist Medical Center. He is also President of the Oklahoma Board of Medical Licensure and Supervision. He was piloting his plane yesterday evening in route to Texas to pick-up some rescue dogs in need of help, when his plane mysteriously veered off course. When he did not respond to air traffic control communication attempts, a military plane was sent to investigate. The military crew made visual contact of Kinsinger's plane and determined he was unresponsive. His plane eventually went down in the Gulf of Mexico. The Coast Guard is currently searching the area. While we do not know many details at this time or the ultimate outcome, we thought it necessary and important to share with you the facts that we have been given," said INTEGRIS Health.
An organization on social media says Kinsinger was on his way to pick up a senior husky in need of medical care.
"We have some unfortunate news to share with you. Masaru was scheduled to be picked up by a Pilots N Paws pilot named Bill to transport him to Oklahoma City. However, Bill's plane was diverted off course southeast of Houston. It's been over six hours since we've last had contact with the plane. Currently, the Coast Guard is on the look-out. And just to clarify, Masaru was not on the plane and is safe with his foster in Texas. This news has devastated all of us. But for Masaru's sake we're doing our best to stay strong. With your help, we'd like to start a prayer chain to surround all of Masaru's heroes with love and positive energy, especially Bill and his family," a post on Facebook read.
"We at White Paws ask that you join us in prayer for Bill Kinsinger, a pilot for Pilots N Paws, and his family. Bill was on a rescue flight and it appears there was a tragic in flight issue. Coast Guard is searching for his plane currently. Please pray for him and his family. He was doing what he loved," a post by White Paws German Shepherd Rescue read.
Officials say that Mexican authorities, the U.S. Coast Guard and the State Department are now in charge of the investigation.