This is an archived article and the information in the article may be outdated. Please look at the time stamp on the story to see when it was last updated.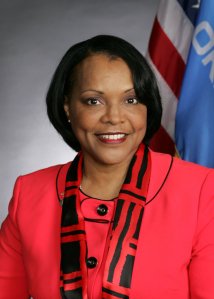 OKLAHOMA CITY – Connie Johnson has secured the Democrat nomination for the U.S. Senate.
Johnson is "a 32-year veteran policy maker with a focus on children and families."
Johnson will run against James Lankford in the November general elections.
Lankford  released the following statement after Johnson's win:
"I congratulate Connie and I look forward to the next ten weeks of the campaign which will determine who will carry Oklahoma's message to the United States Senate. Our state has selected nominees to replace Dr. Tom Coburn and now it is time for each candidate to articulate their solutions for the future of our state and nation.  
"As I meet people across the state, I anticipate common sense dialogues to address the real issues Americans face.  Our nation can provide a secure future for generations to come with high-quality jobs, a strong economy, unsurpassed educational opportunities, and the protection of our freedoms." 
The winner will take over the senate seat being held by Senator Tim Coburn, who is retiring.
Coburn has held that office for nearly a decade.