This is an archived article and the information in the article may be outdated. Please look at the time stamp on the story to see when it was last updated.
FAYETTEVILLE, Ark. – A convicted sex offender pleaded guilty in federal court Monday to downloading and possessing child pornography.
Joshua Glen Box, 35, a Level 2 sex offender, faces a minimum of 35 years in prison after he agreed to plead guilty "to one count of receiving material involving the sexual exploitation of a minor and one count of possessing material involving the sexual exploitation of a minor under 12 years old," reports KFSM.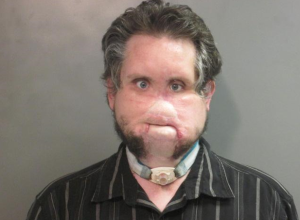 Prosecutors will move to dismiss his three other counts of receiving child pornography as part of his plea deal.
According to KFSM, Box received images and videos of child pornography on four occasions. He also possessed a hard drive that contained pornographic images of children under the age of 12.
Box was previously convicted of possession of child pornography back in August of 2015, according to KSFM.
When he was arrested in 2015, Box allegedly admitted to police officers he had been downloading child pornography since he was 15 years old.
Arkansas sex offenders risk assessment process: 
Level 1: Low risk
Level 2: Moderate risk
Level 3: High risk
Level 4: Sexually violent predator
Box faces a maximum of 60 years in prison and a $500,000 fine on both charges.
A date for his sentencing has not been set yet.