This is an archived article and the information in the article may be outdated. Please look at the time stamp on the story to see when it was last updated.
OKLAHOMA CITY – A team of cowboys arrived on horseback at the Oklahoma State Capitol on Friday to present Gov. Fallin with a Ten Commandments plaque.
The 'glory riders' from Texoma Cowboy Church in Wichita Falls set out on their journey Tuesday morning.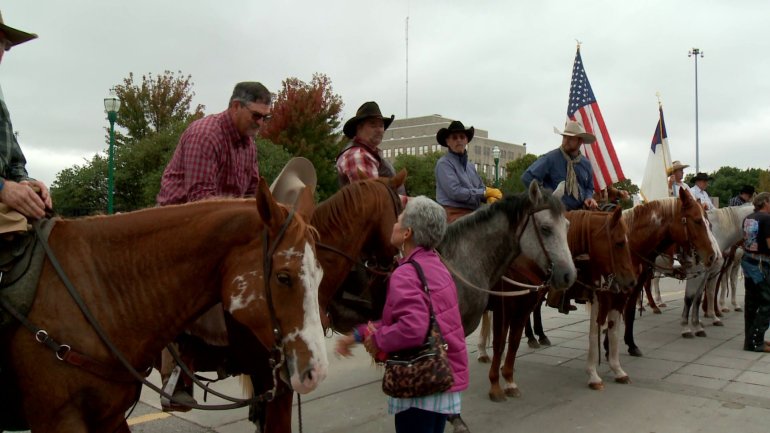 The cowboys are here to show their support for the Ten Commandments Monument.
Earlier this year, the Oklahoma Supreme Court ruled that the monument should be removed from the Capitol grounds.
After much debate, it was moved on Oct. 6.
On Friday, Gov. Fallin accepted the plaque and took part in a prayer with the cowboys. She also thanked them for standing up for Christian values in Oklahoma.