This is an archived article and the information in the article may be outdated. Please look at the time stamp on the story to see when it was last updated.
OKLAHOMA CITY – Crews have battled a building fire in northeast Oklahoma City.
The fire was reported just before 11:30 .m. on Wednesday in the 400 block of N.E. 102nd.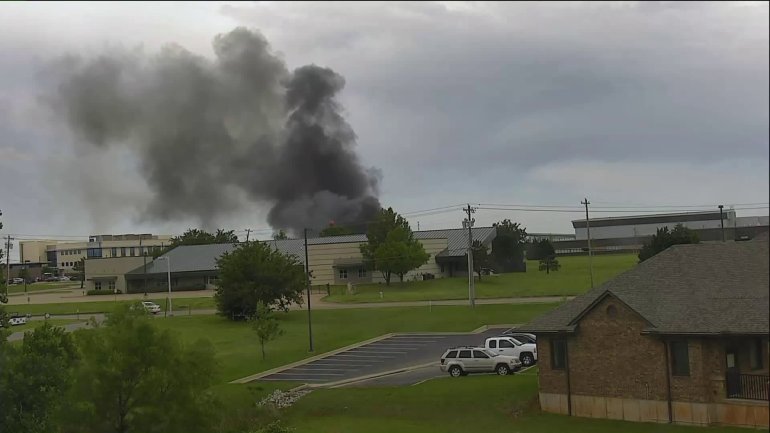 Firefighters said they could not confirm everyone was out of the metal building at the time.
Crews were then preparing for a search and to attack the fire.
No other details have been released as of yet.
TAC 2: Responding on a reported structure fire in the 400 block of NE. 102nd. -BF 11:21 a.m.

— Oklahoma City Fire (@OKCFD) May 16, 2018
TAC 2: Commercial fire alarm in a metal building 400 block NE. 102nd. We can not confirm that everyone is out of the building. Firefighters are preparing for search and fire attack now. 11:25 a.m.

— Oklahoma City Fire (@OKCFD) May 16, 2018
This is a view from the highway of a metal building fire. 11:30 am. Several fire crews are in scene. pic.twitter.com/70sFSJByv7

— Lacey Lett (@laceylett) May 16, 2018
TAC 2: Crews are working hard to get this fire under control. pic.twitter.com/KvuYijutq7

— Oklahoma City Fire (@OKCFD) May 16, 2018
Video: Commercial Fire in the 400 block NE. 102nd- pic.twitter.com/M1sZgIgv5M

— KFOR (@kfor) May 16, 2018