This is an archived article and the information in the article may be outdated. Please look at the time stamp on the story to see when it was last updated.
UPDATE: Police said no one was seriously injured when a train collided with a truck at about 11 a.m.
According to officers, the driver of the truck was able to get out before the collision near N. Flood Ave. and Lexington St.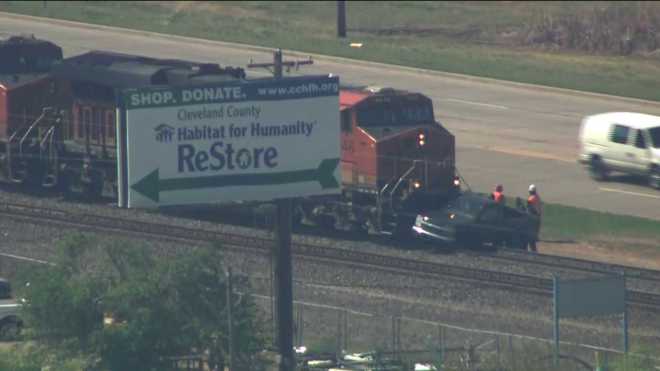 NORMAN, Okla. – Crews are checking for injuries after a train hit a car near the University of Oklahoma.
Officials are on scene near N. Flood Ave. and Lexington St.
Authorities have not confirmed what led to the accident.
It is not clear if the car was moving when it collided with the train or it was stopped on the tracks.