This is an archived article and the information in the article may be outdated. Please look at the time stamp on the story to see when it was last updated.
OKLAHOMA CITY - Home video shows the chaotic moments following a shooting that left an Oklahoma City woman dead.
Officers were called to an apartment complex near I-44 and S.W. 15th St. on Monday night.
"I saw her bleeding profusely. I knew she was shot in the head," said Betty Martinez. "I was sad to know what happened."
Martinez shot video as police tried to rush the victim's lifeless body to safety.
"I'm just speechless seeing the police officer carrying her body, lifeless," said Martinez.
Authorities say 25-year-old Ricky Knowles shot his girlfriend, 20-year-old Carolyn Riggs, before turning the gun on another relative.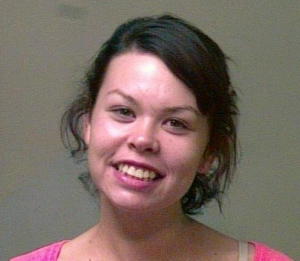 "For whatever reasons, unknown reasons, he reached for a pistol and opened fire on his girlfriend," said Oklahoma City police MSgt. Gary Knight.
The brutal shooting took place right out in the open where children were playing.
An 11-year-old saw the whole thing.
"A lady was on the floor with blood on her hand and that man had a gun and he reloaded it," said the witness. "I was shaking and I went running as fast as I could. I was, like, really scared."
Residents at the complex were shocked by the violence.
"There was kids in the back. There was little kids over there that was back there and he just run side by side with them shooting the gun," said Kendra John.
Despite the officer's efforts to get Riggs to safety and to treatment, she died as a result of her injuries.
Fortunately, the other victim is expected to survive.
"The suspect came out after shooting two people, armed with a gun and was confronted by police, that's when the officer opened fire," said Knight.
The officer fired one shot but missed hitting Knowles, who surrendered just seconds later.
After the shooting, the victim's shoe that fell off during the commotion still sits just feet away from Betty's door.
It's a sad reminder of the life she saw taken firsthand.
"I didn't know the victim, but I was very touched," said Martinez. "It's very sad."
Authorities say Knowles did not live at the apartment complex and was just visiting family friends.
Those friends were planning a funeral for a woman who recently died inside the Oklahoma County Jail.
Officials say Knowles has a history of violence, including arrests for domestic assaults against the same victim in the past.
The officer who shot at Knowles has been placed on leave while the case is investigated, although no one is questioning the officer's use of force right now.