This is an archived article and the information in the article may be outdated. Please look at the time stamp on the story to see when it was last updated.
OKLAHOMA CITY – Drivers may need to find an alternate route as crews begin repairing a busy intersection in northwest Oklahoma City.
Last month, the May Avenue bridge that crosses over Northwest Expressway collapsed when a semi hauling a boom lift hit the bridge.
The driver of the truck told police thought he could make it under the bridge since he passed under the other side earlier in the day with no issue.
One side of the bridge has a maximum height of 14 feet and eight inches, but the side that collapsed only has a maximum height of 14 feet and four inches.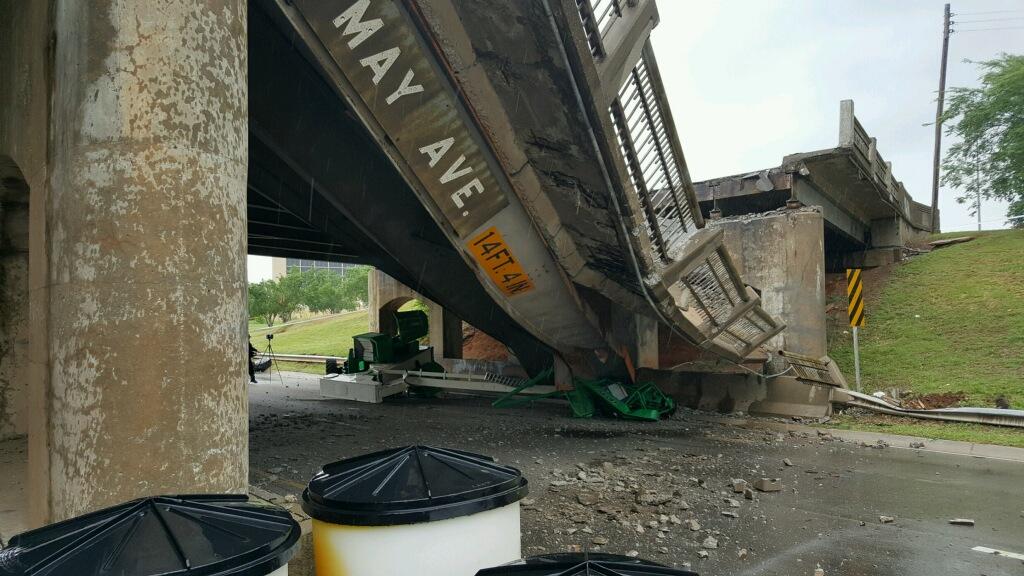 Crews have since re-opened up one lane of May Ave. in each direction over Northwest Expressway, relieving some of the headaches drivers have been enduring since the collapse.
After the partial collapse, city officials said the bridge could take two to three months to repair.
Officials thought repair work would begin sometime next week, but now they say repairs will begin immediately.
City leaders announced that traffic will be affected beginning Saturday, June 18 when crews start repairing the bridge.
As a result, traffic on Northwest Expressway near May Ave. will be reduced to one lane in each direction for the duration of the repairs, which is expected to last about a month.
May will also occasionally be closed to all traffic at Northwest Expressway during the repair process.
Drivers are encouraged to begin planning alternate routes in the area.