This is an archived article and the information in the article may be outdated. Please look at the time stamp on the story to see when it was last updated.
MCLOUD, Okla. - Call it a "maize craze." In McLoud, cars lined the street near a local farm with visitors hoping to get a taste of their sweet corn.
This typically quiet country road in McLoud becomes the hottest spot for miles a few days each year.
"I usually come every year and I wait two-and-one-half to three-and-a-half hours but for good corn, this is the place to come," said Pam Coker, a Newalla resident.
For 42 years, Nowakowski Farms has been selling its sweet corn to locals. But business hasn't always been this big.
"It started when my daughter was 10 years old, like a lemonade stand," said Robert Nowakowski. "She had about 3-4 bushels she thought she could sell to the neighbors and she did that. The next year, she wanted a little bit more so we planted her a little bit more in the garden. She sold all of that."
It didn't take long for Robert Nowakowski to realize he had a good thing going - or growing, rather.
What started as a plan to help pay for school clothes turned into 16 acres of sweet corn.
"I have to admit, a couple of my boys said they`d rather be out there planting the field crop than doing this but their wives say they know what puts clothes on their kid`s back," Nowakowski said.
While sales are booming up front, crews are hard at work here in the back, making sure they keep up with the high demand.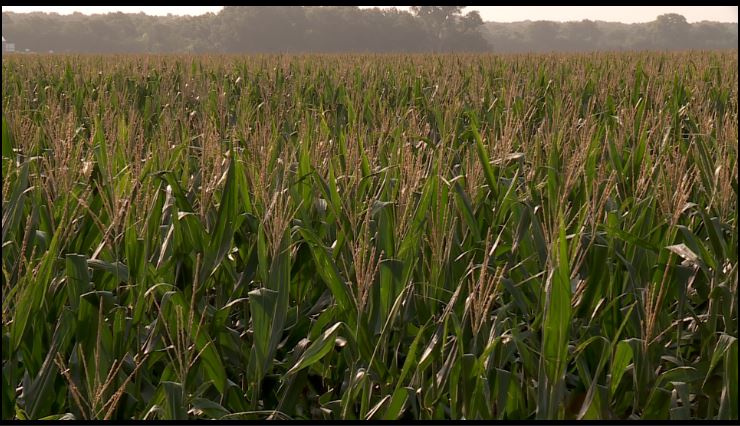 "We get the whole family involved, said Nowakowski. "In fact, we have to make sure we don`t leave anyone out because their feelings will get hurt if we forget to call them."
Nowakowski says it's a community effort - becoming almost a right of passage for some local families - in some cases even three generations of kids sent to work during their summer break.
"They picked for me when they were young kids. Now they want their kids to pick just to experience the camaraderie, the work that's involved," he said.
That work is sometimes made harder by the Oklahoma weather.
"Due to the rain, due to the wind, we had to pick it by hand," Nowakowski recalled.
When they get hungry,  workers find fuel fresh on the stalk.
"To me, it tastes better raw," said one employee. "I use a lot of energy and sweetens it up."
Corn so delicious it doesn't even really *need* cooking. Perhaps that's what keeps the crowds coming back.
"I appreciate all these customers," Nowakowski said. "My whole family does. It`s an interesting business."
The farm will be selling its corn from 8 a.m. to 5 p.m. this week, but they expect to only be open three days before they're sold out.