This is an archived article and the information in the article may be outdated. Please look at the time stamp on the story to see when it was last updated.
TEXAS  – Neighbors say a dangerous cat has become a nuisance in the neighborhood.
For more than a year, the cat has been going after people and pets, even attacking a man.
This is the aftermath of a cat attack.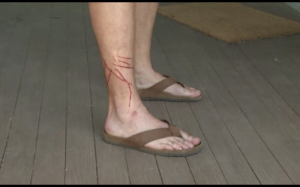 Near all the scratches are two little marks from the cat's teeth.
"The cat jumped off the fence and ran towards the dogs and myself," said David, a resident of Houston Heights who did not want to give his last name. "I tried to get in the way to try and protect the dogs and the cat latched on to my leg and scratched."
This photo was taken moments after David and his dogs got away.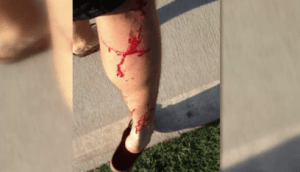 "I was just a little bit panicked I guess," David said. "Just to get out of there as quickly as I could."
The cat's owner said the cat has been known to run after dogs but had never harmed a person.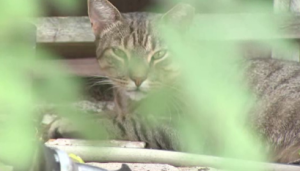 "He probably just chased us about 1/2 a block," Kari Smith, a neighbor said.
Smith says she and her dog had a run in with a cat from the same house last summer.
"We were walking across the street and we saw this cat and it just launched off the porch and came running at us," Smith said.
David's wife reported the incident to the city.
In cases like this, the City will investigate primarily over rabies concerns.