This is an archived article and the information in the article may be outdated. Please look at the time stamp on the story to see when it was last updated.
TULSA, Okla. – An Oklahoma police officer accused of manslaughter in the death of a Tulsa man earlier this year was in court Tuesday morning.
Earlier this year, 40-year-old Terence Crutcher was shot and killed by Tulsa Officer Betty Shelby after his car was stopped in the middle of a roadway.
Officers at the scene say Crutcher was acting erratically and was not following commands.
According to the affidavit, Shelby asked Crutcher if the vehicle was his and if it was disabled.
"He was mumbling to himself and would not answer any of Officer Shelby's questions. Mr. Crutcher kept putting his hands in his pockets and Officer Shelby kept telling him to show his hands. At that point, Mr. Crutcher began walking towards the abandoned vehicle with his hands held up and was not responding to any of Officer Shelby's commands to stop," the affidavit claims.
In the dash cam video, you see Crutcher walking away from an officer and toward his vehicle with his hands up.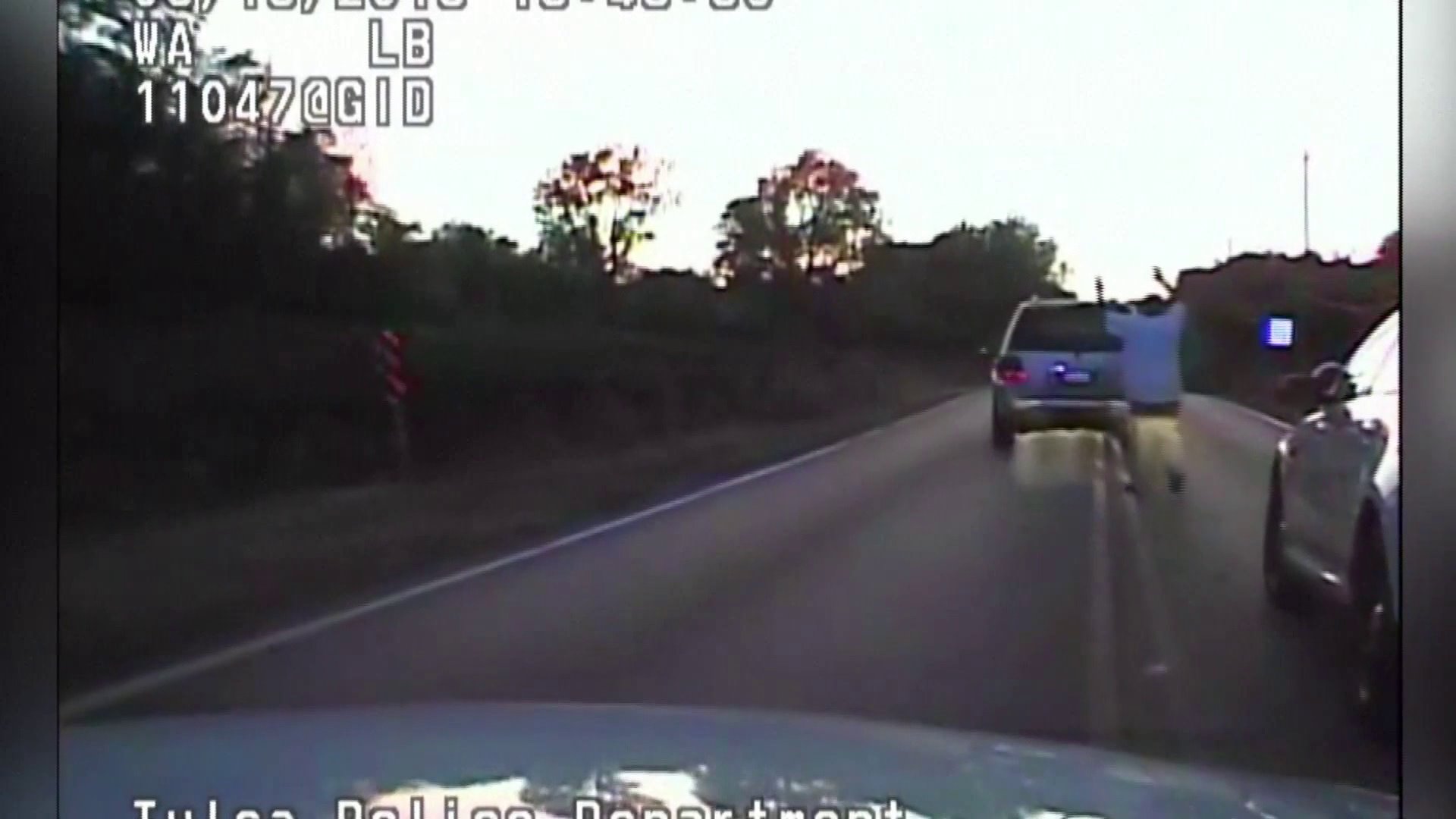 Shortly after that, Crutcher was shot. He was pronounced dead at a nearby hospital.
Tulsa County District Attorney Steve Kunzweiler charged Shelby with one count of first-degree manslaughter.
Shelby has pleaded not guilty to the charge.
The Associated Press reports that Shelby's lawyer claims she was hyper-focused on the situation at the time of the shooting, adding that she didn't hear other officers arrive at the scene or even the shot she fired.
Attorney Scott Wood claims Shelby experienced "auditory exclusion," a condition in which people in high-stress situations often don't hear sounds around them.
Shelby was in court for her preliminary hearing on Tuesday.
Before the hearing, Shelby's daughter, Amber, spoke to the media for the first time since the shooting.
According to the Tulsa World, Amber held back tears while asking for a fair trial for her mother.
"Unfortunately, she has already been tried in the court of public opinion," said Amber, whose last name was not given. "I am here to reveal to you the side of my mother that the public does not know."
"She became a police officer, because she wanted to make a difference in the communities," Amber continued. "My mother loves Tulsa and its citizens just as she loves her family. On September 16, 2016 my mother did not go to work and intend to harm someone, the same as any other day she has worked throughout her life. To her, being a police officer was not about the negativity, but about all the positive changes she could implement in the community.
"Sometimes, the officers get put in difficult positions that we ourselves cannot fathom. I am here to tell you that my mother is a woman of character and integrity. She is not just the image you saw plastered on the television screen for two weeks straight," she said.
Amber believes the media is responsible for the way her mother has been viewed for the past few months.
"The media has made every effort to destroy her character and associate her name with that of a monster," Amber said. "My mother is beautiful inside and out and she deserves to be heard in the courtroom."