This is an archived article and the information in the article may be outdated. Please look at the time stamp on the story to see when it was last updated.
PARKER COUNTY, Texas – A day care is in serious trouble for duct-taping children to their beds during nap time.
A Parker County mother said that her three-year-old son was duct-taped to a mat because her child refused to take a nap.
She said day care officials called her and admitted to taping multiple children down during nap time.
Photos taken by a day care staffer, who later quit, have been circulating among parents.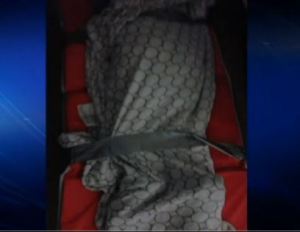 The day care's director and co-owner issued a statement, not addressing the duct-tape issue directly, but stating: "The staff and I have the best interest of the children and parents as our highest priority.  The school has exemplary performance history, and will work with childcare licensing authorities and cooperate fully with any investigation."
An inspector from the Texas Department of Family and Protective Services Child Care Licensing Division was at the school Thursday.
The day care's last inspection was in April and no violations were found.