This is an archived article and the information in the article may be outdated. Please look at the time stamp on the story to see when it was last updated.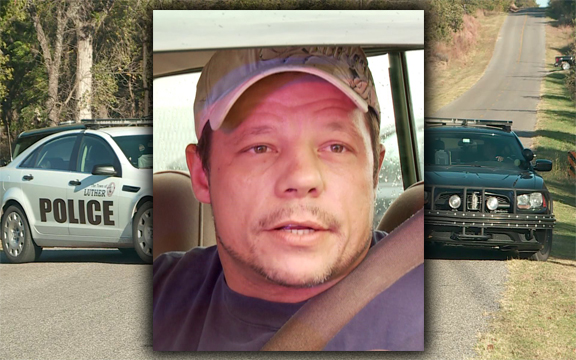 LUTHER, Okla. – The manhunt continues for the suspect accused in a violent crime spree that left two dead and four injured.
Michael Vance is wanted for killing a Luther couple, shooting a pair of police officers and at least two other people.
Around 6:30 p.m. Sunday, two Wellston police officers were called to reports of a shooting at a property in Lincoln County.
The property owner, Tony Heavner, told KFOR that they had been target practicing on some old TVs and had no idea anyone had called the police.
When the officers arrived on scene, Vance reportedly opened fire with an AK-47, injuring the two officers.
The officers, Shawn Stewart and Jim Hampton, both sustained non-life-threatening injuries.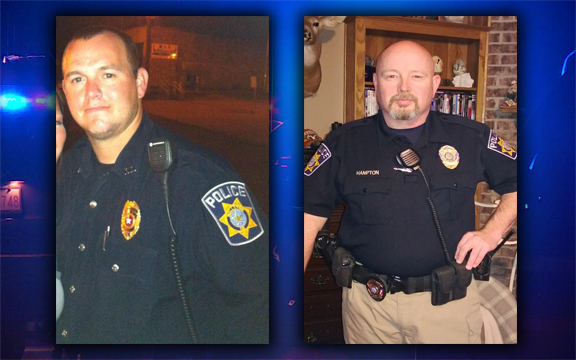 After shooting the officers, police say Vance allegedly stole a Wellston police vehicle and fled the scene.
He later ditched the stolen police vehicle.
Then, police say he shot a woman in the upper thigh after carjacking a man at a trailer park.
The stolen vehicle was found a few hours later at Triple X Rd. and Covell in Luther, where two people were found dead.
Police identified the two deceased victims as Vance's aunt and uncle, Kay and Ronald Wilkson.
According to court documents, Ronald was shot with an AK-47.
He also reportedly had a large cut on his neck that officials say is consistent with an attempt to sever his head.
Kay suffered similar injuries, authorities say.
She also had a large cut on her shoulder area.
Police believe Vance attempted to remove her arm.
After killing his aunt and uncle, police say Vance allegedly stole the Wilksons' silver 2007 Mitsubishi Eclipse with an Oklahoma license plate, 943-LQQ.
Around 2:30 a.m. Monday, a man was shot at a gas station in Sayre, Oklahoma.
The shooting suspect matches Vance's description, authorities say.
That victim was transported to a local hospital where he underwent surgery.  He is currently in good condition.
Vance reportedly tried to carjack another victim at the gas station, but was unsuccessful.
Officials say Vance got back into the Mitsubishi and drove away.
Authorities are not sure if Vance drove east or west on I-40.
Law enforcement officials believe he could be headed to California.
However, they also believe he could be back in Oklahoma County or Lincoln County.
Police are warning the public Vance may have a "hit list" of people in Luther.
According to a wanted poster released by the Oklahoma Highway Patrol, Vance has a medical condition and may try to spread disease.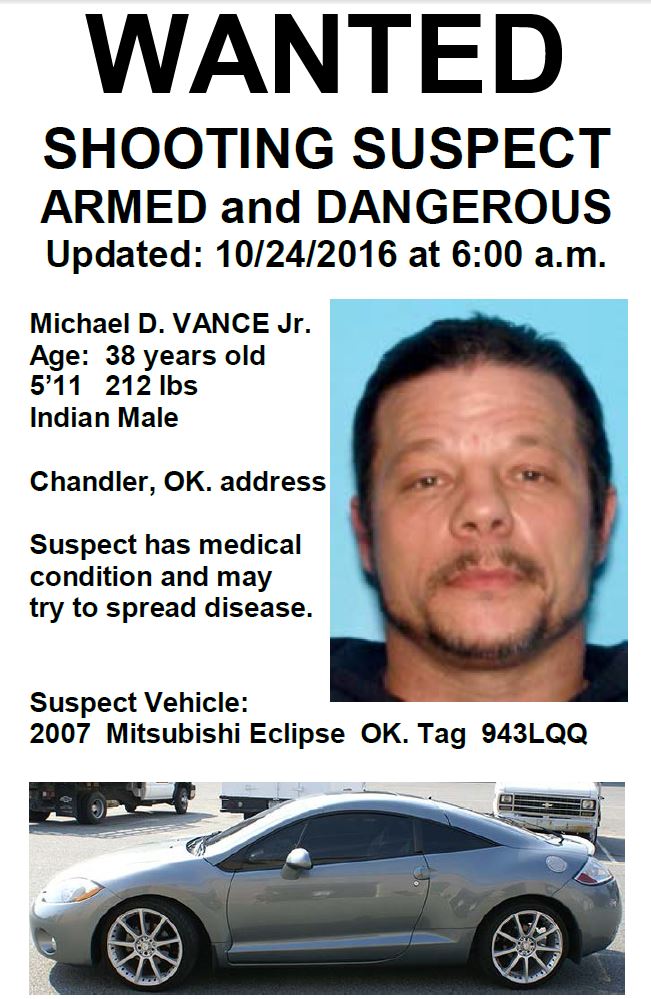 There have been no credible sightings of Vance since early Monday morning in Sayre.
If you know of his whereabouts, call police immediately.
Do not approach the suspect.
He is considered armed and dangerous.
The FBI has set up headquarters at their Oklahoma City office to coordinate efforts to catch Vance.