This is an archived article and the information in the article may be outdated. Please look at the time stamp on the story to see when it was last updated.
Warning: This video may be considered disturbing to some viewers. 
[protected-iframe id="e1e5bba589a996efb40f65d8d4780780-29519643-98557584″ info="http://launch.newsinc.com/?type=VideoPlayer/Single&widgetId=1&trackingGroup=69016&playlistId=19132&siteSection=91341_pp&videoId=32265476″ width="590″ height="332″ scrolling="no"]
OMAHA, Nebraska – A daycare owner has been arrested after video showed her abusing a 4-year-old girl back on March 28th.
A former employee who shot the video gave the little girl's parents the video a couple of days after the incident who then took it to police.
Police arrested 58-year-old Lynn Rowe, who owned Lynn's Learning Center, for felony child abuse in Iowa.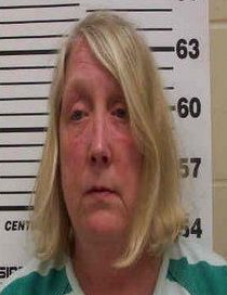 The former employee who took the video said she was too shocked and scared to come in between the daycare worker and child.
The hard to watch video shows Rowe telling the girl to "quit messing with your hair," and then begins hitting her head, arm, hands and then shakes her.
You even hear Rowe tell the little girl, "good, I hope it hurts you."
The girl's parents, Al and Kelly Meyers, say they've known Rowe for years and that she has watched their daughter since she was 11 weeks old, along with her older brother.
"A lot of anger, mixed emotions too. You're mad, you're sad, you're confused, upset, I mean we feel betrayed by her," the Meyers told 3 News Now. "We considered these people family. We entrusted them with the care of our children."
When the video was shown to their son, he said the same thing had happened to him, and he was told not to say anything about it.
The parents did talk to Rowe about the incident who blamed the little girl for what happened.
"She's (Rowe) just lucky she wasn't home that night after we saw the video,'' Kelly said.
Rowe now faces felony child abuse.
According to the Omaha World-Herald, police are investigating whether there could be other victims that were subjected to abuse or neglect at the daycare.
Omaha daycare owner arrested in connection with alleged abuse case https://t.co/v0QVeCDOI8 pic.twitter.com/Iu075cM3pG

— Omaha World-Herald (@OWHnews) April 14, 2017