This is an archived article and the information in the article may be outdated. Please look at the time stamp on the story to see when it was last updated.
OWASSO, Okla. – One day after the state's Board of Health approved emergency rules regarding medical marijuana, advocates are speaking out about a pair of exemptions that were also approved by the board.
On Tuesday, the Board of Health approved emergency rules on medical marijuana, with two specific exceptions.
Under the new emergency rules, smokable forms of medical marijuana would be banned from sale in dispensaries. According to Interim Health Commissioner Tom Bates, licensed medical marijuana users would still be allowed to use it if it was grown themselves.
"To allow smokable forms would be a step back as protectors of public health in Oklahoma and certainly reasonable people can differ on that," Commissioner Bates said.
The board also approved an amendment which would require pharmacists to be on site at dispensaries.
Bud Scott, executive director of New Health Solutions Oklahoma, told News 4 the amendments would "hamper" patient access.
"No smokable product, which basically eliminates flowering bud," he said. "That's a major, major problem because often times different delivery systems, the way you ingest medical cannabis, has a different impact for your specific medical condition."
On Wednesday afternoon, the 'Oklahomans for Health' organization spoke out about the emergency rules, especially the exemption regarding smokable marijuana.
Organizers said that some of the rules that were approved are not in conjunction with the state question that was passed by voters in June.
Ray Jennings, a board member with Oklahomans for Health, has been working to get medical marijuana passed in Oklahoma for several years.
In 2014, Jennings was diagnosed with stage four squamous cell carcinoma after doctors found a golf-ball sized tumor in his mouth.
When he was finally diagnosed, he says doctors told him that the necessary treatment would likely kill him.
He underwent dozens of chemotherapy and radiation sessions, and ended up losing 95 pounds in a matter of months.
"I took every nausea medicine known to man; pills, cream, you name it, I took it. None of it worked. That's what kills people when they're fighting and having to take chemo," Jennings said.
Even though Jennings was always against the use of marijuana, his sons finally convinced him to try medical marijuana when nothing else worked.
"Within minutes, I felt my whole body calm down. If I had to do an edible, or whatever form you take it in besides smoking, it would have never worked for me," Jennings said, adding that he wasn't able to swallow anything.
In addition to being against the smokable ban, Jennings said the THC levels that the board approved are simply unacceptable. At one point, he was using CBD oil with 55 percent of THC in it. He credits that with saving his life.
"Without that, I would be dead, no doubt. And I've had numerous doctors tell me that," he said.
Jennings says his experience changed his mind about medical marijuana and inspired him to change Oklahoma's laws.
"This was a great thing that we did for Oklahoma and for democracy. Two guys sat here and wrote a state question, put it before the people, organized volunteers, motivated the volunteers and we did it! And then to come back and say, 'Oh well, gosh, that's not how it's going to be,'" Jennings said. "Where does your care for medical versus your own personal agenda cross the line?"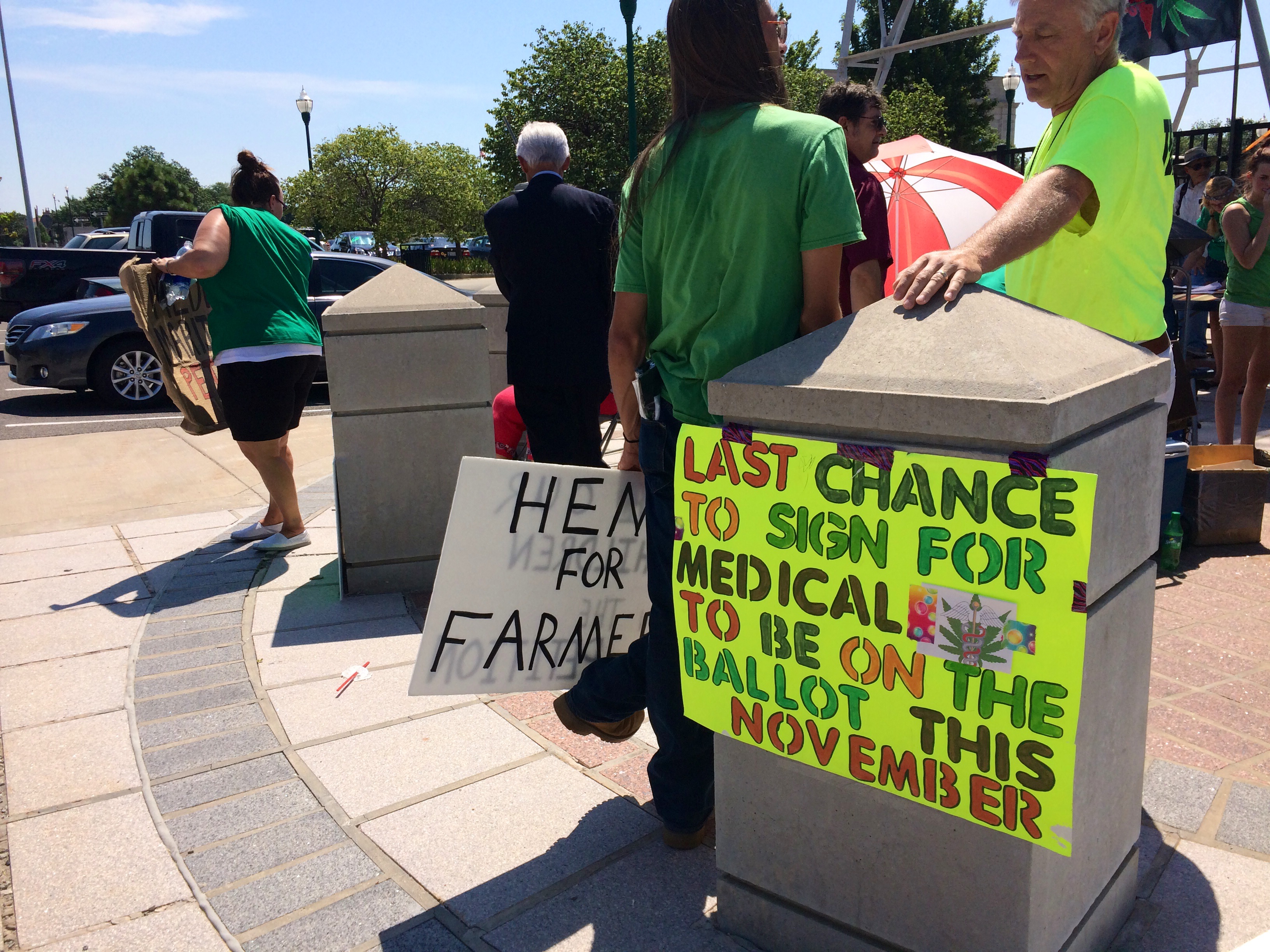 Organizers say the cannabis community are frustrated with the way the board handled the situation, and recommended drastic changes to the program while public comment was closed.
"The program that was rolled out yesterday does not resemble 788," Chip Paul, with Oklahomans for Health, said.
Chip Paul says the change in rules are not going to help patients, but rather serve special interests.
"Their general counsel was in that physical board meeting, telling them to not vote positively on those changes, and they did it anyway. Where was that coming from? Who's behind that? You think these guys just showed up and would introduce this stuff yesterday? I don't think so and we're gonna get to the bottom of this," Paul said.
Other members argue that the board took policies created by a group who was against the state question rather than paying attention to the 507,000 voters who voted in favor of State Question 788.
"They knew what they were voting for. No disrespect to anybody that claims they didn't, but that's not the case. You do not outweigh the will of the people," said Chance Gilbert, with the Oklahoma Cannabis Trade Association. "The rule of law in our nation is democracy. And the democracy is not being upheld right now."
"Unfortunately, they showed us yesterday that it doesn't matter what we want, and as long as the people at the top think that they can get away with this, then they're going to," said Chris Moe.
The group warns that they will continue to take their battle to the ballot box in November.
'Oklahomans for Health' said that they will pursue legal options to change the rules.
"We will absolutely throw the book at them with class-action lawsuits on behalf of patients. We won't be railroaded," Paul said. "We simply want our state question implemented and properly regulated."