This is an archived article and the information in the article may be outdated. Please look at the time stamp on the story to see when it was last updated.
EL RENO, Okla. - As one of our news crews was in El Reno, taking a look at the recovery the city has seen since last year's deadly tornado, they came across a team of storm chasers from Denmark, who travel to the U.S. year after year for storm season.
The team made a special stop in El Reno to pay their respects to their friends and fellow storm chasers who were killed in last year's twister.
Nearly a year later, a memorial marks the spot where father and son, Tim and Paul Samaras and their colleague, Carl Young, were killed by the May 31, 2013 tornado.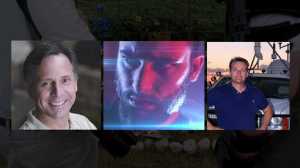 It was May 19 of last year when Thomas Nielsen last saw Tim Samaras; they were storm chasing in Pratt, Kansas.
Nielsen said, "It affects the whole storm chasing community."
Nielsen is from Denmark and travels to the United States to storm chase as a hobby.
His team left flowers and water at the memorial site and noticed a plastic cheeseburger that made them smile.
Nielsen said, "Tim always, when he started the season in the early spring, he bought a cheeseburger from McDonald's, put it on the dash for good luck and it stayed there all season."
The team says the little things are what made these veteran storm chasers special.
Per Christiansen said he's learned a lesson from this tragic accident.
Christiansen said, "Everybody knows that a tornado pays no respect to no one but itself. If a tornado occurs, get away, that's important for storm chasers and don't get too close."
Neilsen said he will never forget their friend's courage stating, "These three good guys. It's sad they have to leave so soon, but they were doing what they loved."
To see more about the chase team from Denmark's time in Oklahoma this storm season, visit their website.