This is an archived article and the information in the article may be outdated. Please look at the time stamp on the story to see when it was last updated.
A DENSE FOG ADVISORY is in effect again until 10 a.m. Tuesday.
Look for highs in the mid to upper 60s; some areas may push into the 70s Tuesday.
A strong cold front will blast through the state early Wednesday morning bringing the coldest air in nearly a year.
Wednesday will be dry with cooler temperatures in the 40s.
A WINTER STORM WATCH has been issued for most of central and eastern Oklahoma for Thursday and Friday.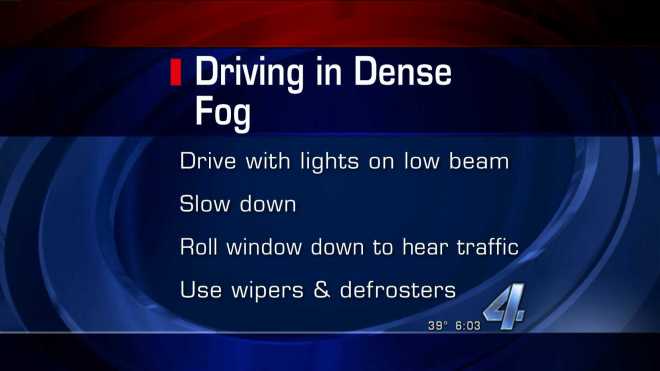 Significant ice, sleet and snow will impact a large portion of the state.
Expect a mix of sleet and freezing rain starting Thursday morning.
A break from the precip is possible later in the day and another round of frozen precip is likely Thursday night into Friday morning.
Heavy snow is possible over the metro with more ice across our southern counties.
Stay tuned for updates on this developing major winter storm.