This is an archived article and the information in the article may be outdated. Please look at the time stamp on the story to see when it was last updated.
EL RENO, Okla. – Just three days after the tornado hit Canadian County, deputies were already put to the test to arrest those trying to take advantage of storm victims.
Canadian County Sheriff's Deputy Renee Kendrick spotted a pick-up truck with a flat bed trailer attached to it.
The truck was parked in a heavily damaged area with tornado debris loaded onto the trailer and she noticed the license plate was covered up.
Authorities say after running the tag, they arrested 41-year-old Jerry Austin Willingham for unauthorized use of a motor vehicle and possession of stolen property.
At the same place, 42-year-old Randy Orr was arrested for outstanding warrants.
Canadian County Sheriff Randall Edwards said, "Deputy Kendrick is one of approximately two dozen deputies assigned to a special roving patrol to secure the devastated areas from looters."
The next day, a pair of deputies spotted a couple loading golf clubs and other valuables onto their trailer.
When asked what they were doing, officers say the suspects told them they were "just trying to make some money."
Police arrested 42-year-old Michael Kevin Holt and 47-year-old Sherry Lyn Cooley for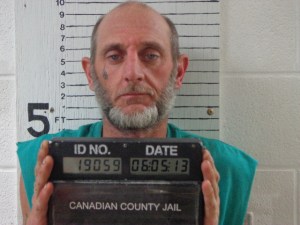 looting and they face charges of removing objects from the area of a disaster.
Three other deputies also found three suspects loading valuables into the bed of a pick up truck.
The suspects, 42-year-old James Leray Scarce, 23-year-old Arland Wayne Brown Jr. and 24-year-old Heather Nicole Hulan were also found to be in possession of a stolen vehicle.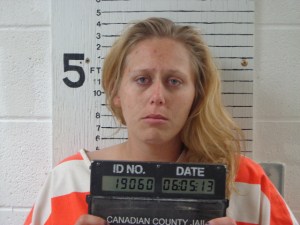 Sheriff Edwards said "The only thing I can think of more pathetic than looting, is someone stupid enough to steal a truck to do it in."
They all were taken into custody on charges of looting and unauthorized use of a motor vehicle.