This is an archived article and the information in the article may be outdated. Please look at the time stamp on the story to see when it was last updated.
UPDATED 12/15/14 8:30 A.M.
LOGAN COUNTY, Okla. – Deputies are searching for a vehicle in connection with a body found in a Logan County home.
It happened in the 8300 block of Holly Hill Drive, which is near Coltrane and Simmons Road in the north Edmond area.
Deputies were called out to that area Sunday around 7:00 p.m. to do a welfare check.
A neighbor with a key was able to let officers inside, and that's where they found the body of a male.
A 65-year-old man reportedly lives at the home, but investigators have not been able to identify the body.
Logan County officials and OSBI are investigating this death as a probable homicide because there is trauma to the body.
Authorities say the resident's vehicle is missing and may have been taken by the suspect.
The vehicle is a white 1999 Cadillac Seville, with damage to the driver's side mirror and a trailer hitch installed under the rear bumper.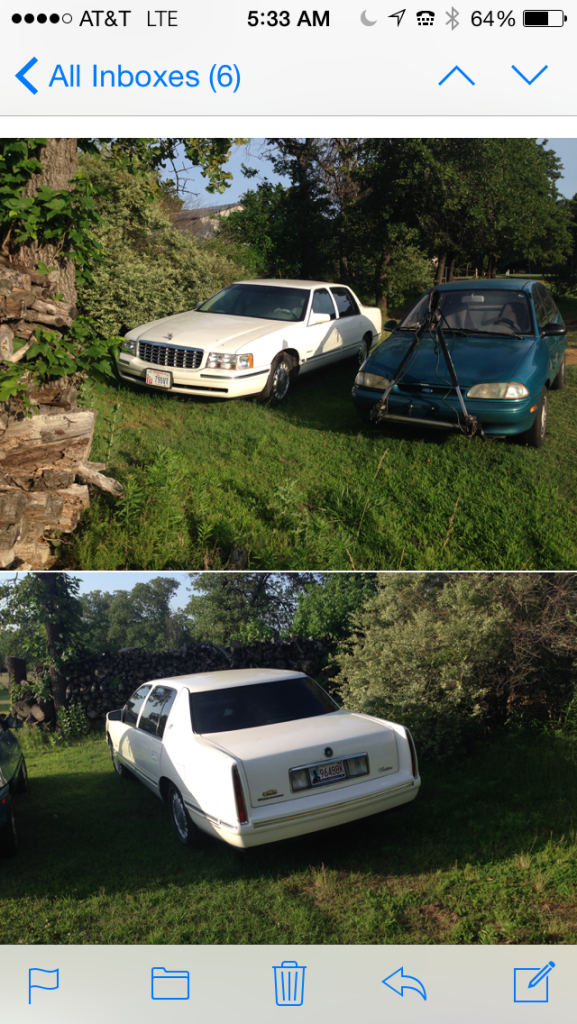 The car has an Oklahoma license plate number of 006LIN .
Investigators say the tag may have been changed.
Deputies say if you see the vehicle, do not approach the vehicle or anyone who is using the vehicle.
Instead, call police immediately.
This is a developing story. Please refresh this page often for updates. 
See a mistake? Report a typo here.