This is an archived article and the information in the article may be outdated. Please look at the time stamp on the story to see when it was last updated.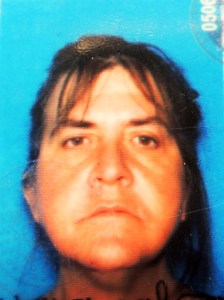 SAYRE, Okla. — The Beckham County Sheriff's Office is searching for a woman who has been missing for two weeks.
Christina Green, 46, has not contacted relatives in about two weeks and hasn't been seen since Aug. 12, Green's parents say.
Her father told authorities that Green's vehicle was at her house, and that her personal items were still there.
Christina Green has had personal and medical issues that caused her family to fear for her safety, as well as what appeared to be a hand-written will found in the house dated Aug. 08, according to a report by the Sheriff's Office.
Christina Green is described as 5'7″, weighs approximately 160 pounds, has brown hair, brown eyes, and a 'stocky' build. She also has a tattoo on one leg, and her left arm is deformed. She is also possibly wearing glasses.
Anyone with information is asked to call the Beckham County Sheriff's Office at (580) 928-2121.