This is an archived article and the information in the article may be outdated. Please look at the time stamp on the story to see when it was last updated.
Discover Oklahoma, the official travel and tourism show of Oklahoma, is moving to KFOR.
Starting  Saturday, August 16, Discover Oklahoma will be seen on KFOR NewsChannel 4 at 6:30 p.m. 
"After an extensive RFP process, we are happy to announce that Discover Oklahoma will air on KFOR NewsChannel 4," said Barbara Merckx, Executive Producer of Discover Oklahoma. "The television station may have changed, but we will still bring viewers stories about tourism attractions and destinations across the state."
Discover Oklahoma is hosted by Jenifer Reynolds and Dino Lalli, who are familiar to viewers not just for their work on Discover Oklahoma, but also for their work as award-winning journalists in the Oklahoma City area.
Each week they bring viewers stories about fun and unique destinations across Oklahoma.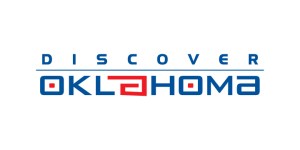 Former KFOR reporters Quin Tran and Tina McGarry are among the show's talented staff of reporters and photojournalists.
Discover Oklahoma has been promoting tourism in Oklahoma for 24 seasons. Each episode highlights attractions across the state of Oklahoma and reminds visitors that there is always something to discover in Oklahoma.