This is an archived article and the information in the article may be outdated. Please look at the time stamp on the story to see when it was last updated.
OKARCHE, Okla. – Officials with the Canadian County Sheriff's Office say five deputies involved in the deadly shooting of a suspect are back to work.
In October, Union City police noticed a stolen pickup truck driven by 24-year-old Alexander G. Lindahl, who led police on a dangerous chase from Union City to El Reno, and then to Okarche.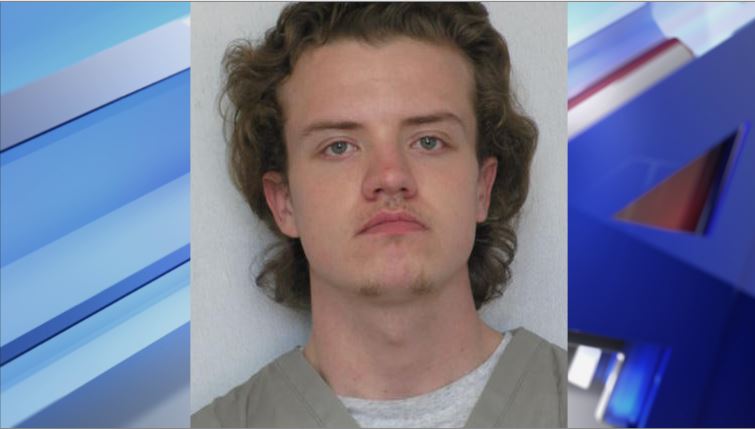 "We went through Okarche and, from what I understand, the vehicle was doing about 60 miles an hour through town," Canadian County Sheriff Chris West said.
West said speeds quickly doubled in matters of seconds, making it dangerous for drivers along U.S. Highway 81.
"He sped up to about 100 miles an hour and was passing vehicles on the shoulder. The ground is wet from the rains, and the driver lost control, the vehicle shot back across the highway in front of those vehicles into the center median and came to a rest," he said.
That's when West said his deputies decided to take action to make sure Lindahl wouldn't drive off again.
"The guy was trying to get out of the center median and, in order to prevent it from continuing on, he fired some rounds in one of the tires to flatten it," West said.
Lindahl then got in his truck with a gun, and that's when deputies opened fire.
"The guy came out of the vehicle with a firearm, and five of my deputies fired rounds," West said. Lindahl was shot and killed at the scene.
Recently, Canadian County District Attorney Mike Fields determined that the officers' actions were justified.
As a result, Sheriff West says all of his deputies are back to work.
"While I'm pleased my deputies were cleared and able to return to work, our thoughts and prayers continue to be with the Lindahl family on this tragic loss of life" said West.