This is an archived article and the information in the article may be outdated. Please look at the time stamp on the story to see when it was last updated.
DELPHI, Ind. – Investigators say they discovered DNA evidence at the crime scene where two Indiana teenagers were found murdered last week.
That evidence now has top priority for processing by investigators, Fox 59 reports.
It's a strong lead, in a case where authorities have been clamoring for any clue about the suspect who murdered 13-year-old Abby Williams and 14-year-old Libby German.
In an attempt to identify the possible murder suspect, investigators previously released a grainy suspect photo, a chilling audio of a man's voice saying "down the hill," and now a DNA sample.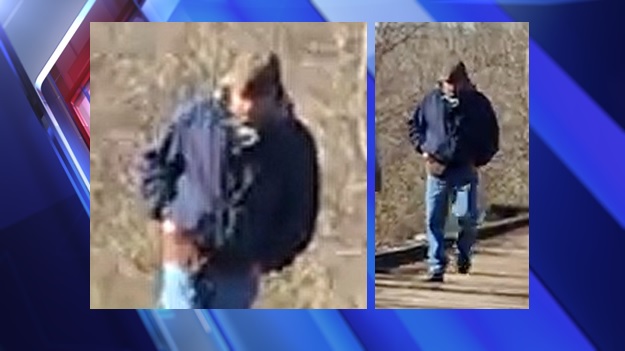 "We asked for a fast-track as far as that piece information," said Carroll County Sheriff Tobe Leazenby. "So I can't go into specifics because of the ongoing [investigation]."
Police haven't said specifically what kind of evidence they recovered
Investigators believe the girls met the suspect in a chance encounter or the person knew they were going to be there. Liberty German's decision to make a recording provided police with their best information.
The bodies were discovered along the edge of Deer Creek in Delphi which is about a half-mile away from the Monon High Bridge, an abandoned rail bridge over Deer Creek that was the last place the two girls were seen. They were supposed to meet with family members later Monday evening, but when the teens didn't show up, their families called police.
Officials are asking anyone who may have taken pictures in the area or was just on the trail to contact authorities immediately.
Anyone with information about this case is encouraged to call the Delphi Homicide Investigation Tip Line at (844) 459-5786. Information can also be reported by calling the Indiana State Police at (800) 382-7537, or the Carroll County Sheriff's Department at (765) 564-2413. Information can also be emailed to Abbyandlibbytip@cacoshrf.com. Information can be reported anonymously
The Indiana State Police, the FBI, and the Carroll County Sheriff's Department have announced a reward of up to $41,000 in the case, depending upon the value of the information provided.