This is an archived article and the information in the article may be outdated. Please look at the time stamp on the story to see when it was last updated.
OKLAHOMA CITY – Three and a half years ago Olly, a Cavalier King Charles Spaniel, went missing.
Katelynn Hall, Olly's owner, frantically looked for him, but he was nowhere to be found.
On Monday, over three years later, Katelynn received a text saying someone had found her dog on a rescue Facebook page.
American Cavalier King Charles Spaniel Rescue Trust was regularly posting updates on "Boomer."
Katelynn called the rescue and found out Boomer was in a foster home.
After describing distinct markings and showing puppy pictures, they realized Boomer was really Olly.
Olly and Katelynn were reunited.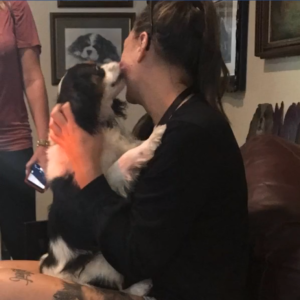 "So after calling around for a couple hours this morning, I found my Olly dog had been living with a foster family for two months after escaping whatever treachery kept him from me all that time ago. And now he's home and my soul feels complete," Katelynn wrote in a Facebook post.
Hall says she will be donating time and money to the rescue who brought Olly back to her.