This is an archived article and the information in the article may be outdated. Please look at the time stamp on the story to see when it was last updated.
OKLAHOMA CITY – A dog who was wounded in a vicious attack earlier this summer is ready for a new home.
In June, officers watched a video of other dogs attacking a 2-year-old pit bull mix in a yard.
Authorities found the victimized dog and brought him to the veterinary staff at the Oklahoma City Animal Welfare.
The staff at the shelter named the dog Bootsy and helped him recover from his injuries.
After spending a couple of months healing, they say Bootsy is ready to be adopted.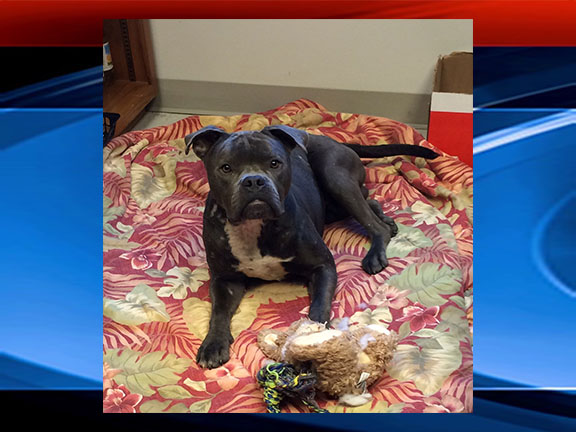 Officials at the shelter say Bootsy is mellow, friendly and has become a favorite at the shelter.
They say he loves to hang out with workers in the office, go on walks and play with his toys.
Animal Welfare officials say Bootsy is best suited for a home with no other pets.
Anyone interested in adopting Bootsy was encouraged to write a short essay and send it to animalwelfare@okc.gov.
However, employees at the shelter say no qualified candidates wrote in, so they are still hunting for Bootsy's owner.
Warning: may contain graphic footage.
See a mistake? Report a typo here.