This is an archived article and the information in the article may be outdated. Please look at the time stamp on the story to see when it was last updated.
Country singer Don Williams died "after a short illness" Friday afternoon, according to Billboard.
Williams was known as the 'Gentle Giant' because of his peaceful and laid-back style of singing.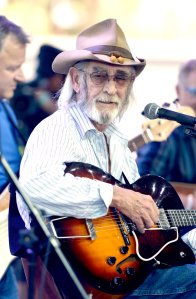 He had hits like 'Tulsa Time,' 'Good Ole Boys Like Me,' and many more, earning him spots on the top 40 hits lists up through 1991.
"In giving voice to songs like 'Good Ole Boys Like Me,' 'Lord, I Hope This Day Is Good,' and 'Amanda,' Don Williams offered calm, beauty, and a sense of wistful peace that is in short supply these days," Country Music Hall of Fame and Museum CEO Kyle Young said in a statement. "His music will forever be a balm in troublesome times. Everyone who makes country music with grace, intelligence, and ageless intent will do so while standing on the shoulders of this gentle giant."
He was inducted into the Country Music Hall of Fame in 2010.
Williams, a native of Texas, was 78 years old.