This is an archived article and the information in the article may be outdated. Please look at the time stamp on the story to see when it was last updated.
This contest is Sold Out.
Watch the dream home giveaway. Thursday at 6:30 pm and see who wins The Timbercraft Home.
EDMOND, Okla. - It was a beautiful morning in the Fallbrook neighborhood of Edmond Wednesday.
News Channel 4 along with Timbercraft Homes and generous sponsors were on hand for the floor signing party at the St. Jude Dream Home.
This fun event brings together businesses and sponsors contributing to the building and furnishing of the home before the new owners move in.
Sponsors then write messages of encouragement on the unfinished floor of the home.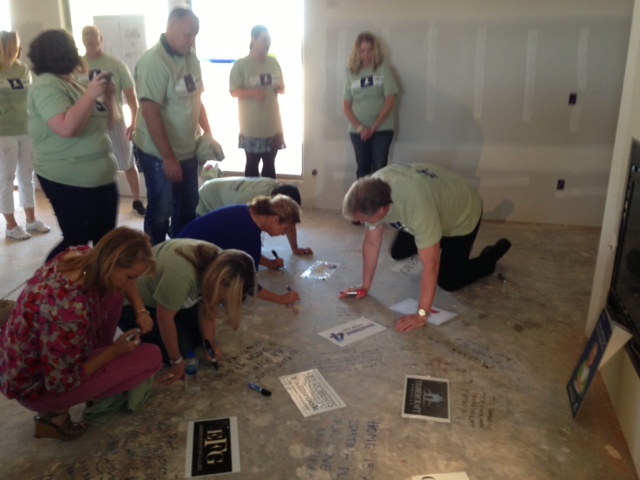 "Every year it's been built done in Edmond," Ray Hibbard said, St. Jude Dream Home Chair. "We're proud of that and as the local paper, it's important for us to be part of that and publicize it. We're also thankful to all of the sponsors and Timbercraft  Homes for what they've done."
Our own Kevin Ogle wrote his message during the floor signing party.
There is some work to be done and the finishing touches will soon be added to this home.
Your opportunity to buy a raffle ticket for the St. Jude Dream Home is coming May 30.
Stay tuned to News Channel 4 in the coming weeks for more information.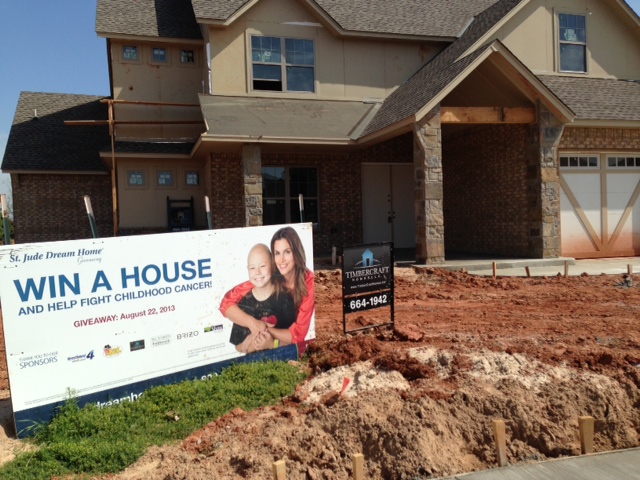 Here is the final rendering of the St. Jude Dream Home and what it will resemble when completed: