This is an archived article and the information in the article may be outdated. Please look at the time stamp on the story to see when it was last updated.
OKLAHOMA CITY — A coalition of many OKC groups are coming together to restore a south Oklahoma City park named to honor a native World War II veteran whose heroics earned him the Medal of Honor. 
Next Saturday a picnic will kick off the effort to restore a southside park named for Manuel Perez, Jr.
Honorary Picnic – Manuel Perez, Jr. Park
Sept. 8
10 a.m. – 1 p.m.
S.W. 14th St. and Harvey Ave.
Amigos de Perez Park has been formed as a cooperative effort by Oklahoma City Beautiful, the Oklahoma City Parks and Recreation Department and the South Oklahoma City Rotary Club to raise the funds necessary to refurbish the small park at S.W. 14th St. and Harvey Ave.
The initial goal is to raise $4,000 to erect a new memorial to Perez in the park; vandals destroyed an existing memorial placed there years ago.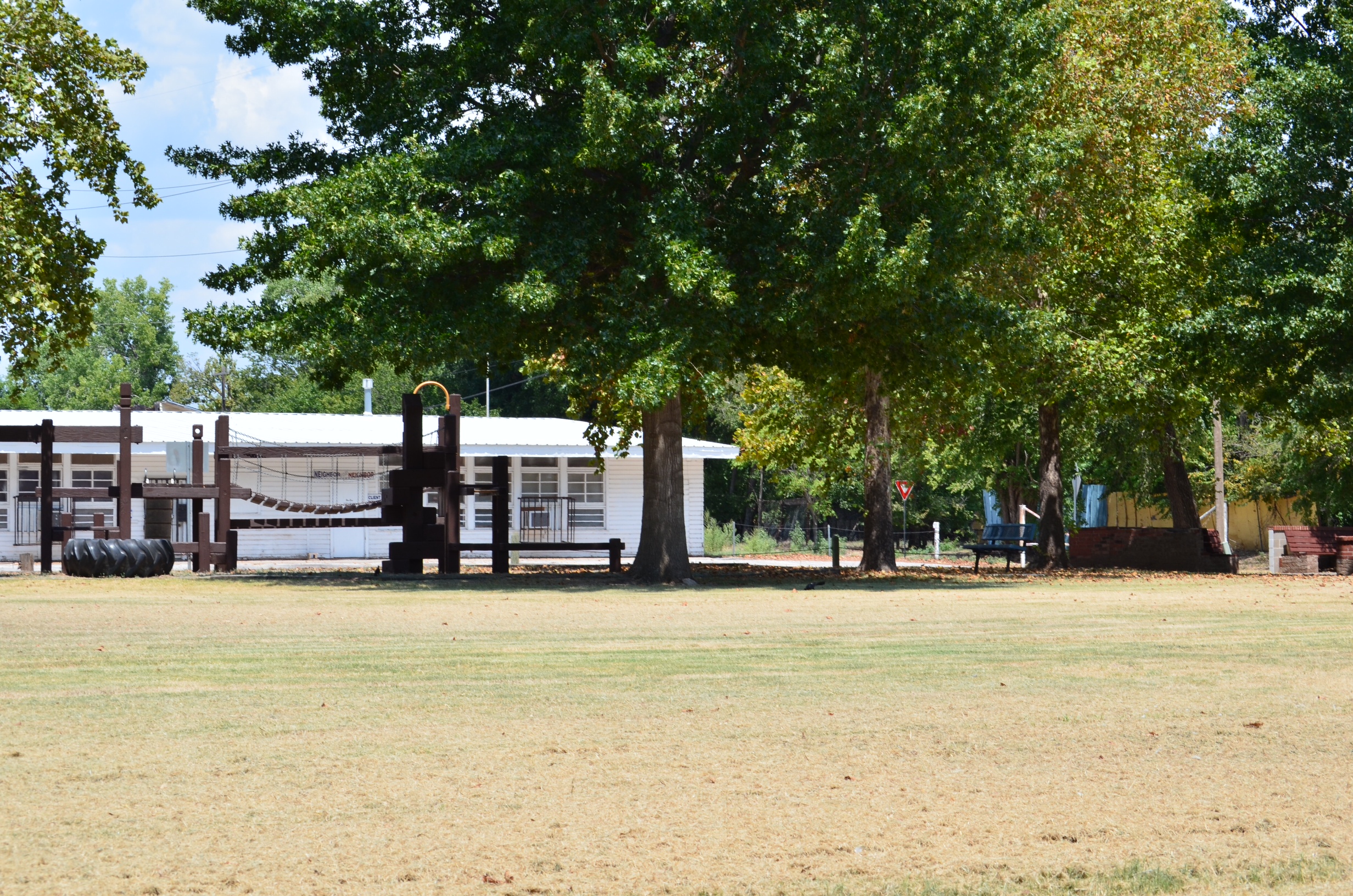 "Manuel Perez was an Oklahoma-born hero," David Puente said, a leader of the coalition. "Since the neighborhood surrounding the park is even more Hispanic than it was when he was born there in 1923, it is especially important that we remember him today."
Perez lived in south Oklahoma City as a child and later moved to Chicago with his family.
He was awarded the Medal of Honor for actions on February 28, 1945, as a member of the 511th Parachute Infantry Regiment of the 11th Airborne Division, in the Philippines.
Private First Class Perez led attacks that neutralized 11 Japanese pillboxes on that day.
Perez was killed in action just a few weeks after that event and his family received the decoration posthumously.
Cruz Cardenas, the only surviving local relative of Manuel Perez, Jr., will speak at the 10 a. m. Sept. 8 event.
Other speakers will include Oklahoma City Councilman Pete White, Oklahoma City Parks and Recreation Program Director Wendell Whisenhunt and Puente.
Oklahoma County Commissioner Brian Maughan will also be in attendance.
The event is free, open to the public, and will feature food, entertainment and children's games.
Maughan said he first became aware of the significance of the small park when crews assigned to his SHINE program launched a cleanup of the area last spring.
SHINE deploys low-level offenders sentenced to community service work on beautification projects supervised by Maughan's office.
"When we found the memorial to Manuel Perez had been stolen, we were able to contact Mr. Cardenas and involve him in our cleanup effort," Maughan said. "I am pleased that these community organizations have come together to restore this park and to remember one of our heroes."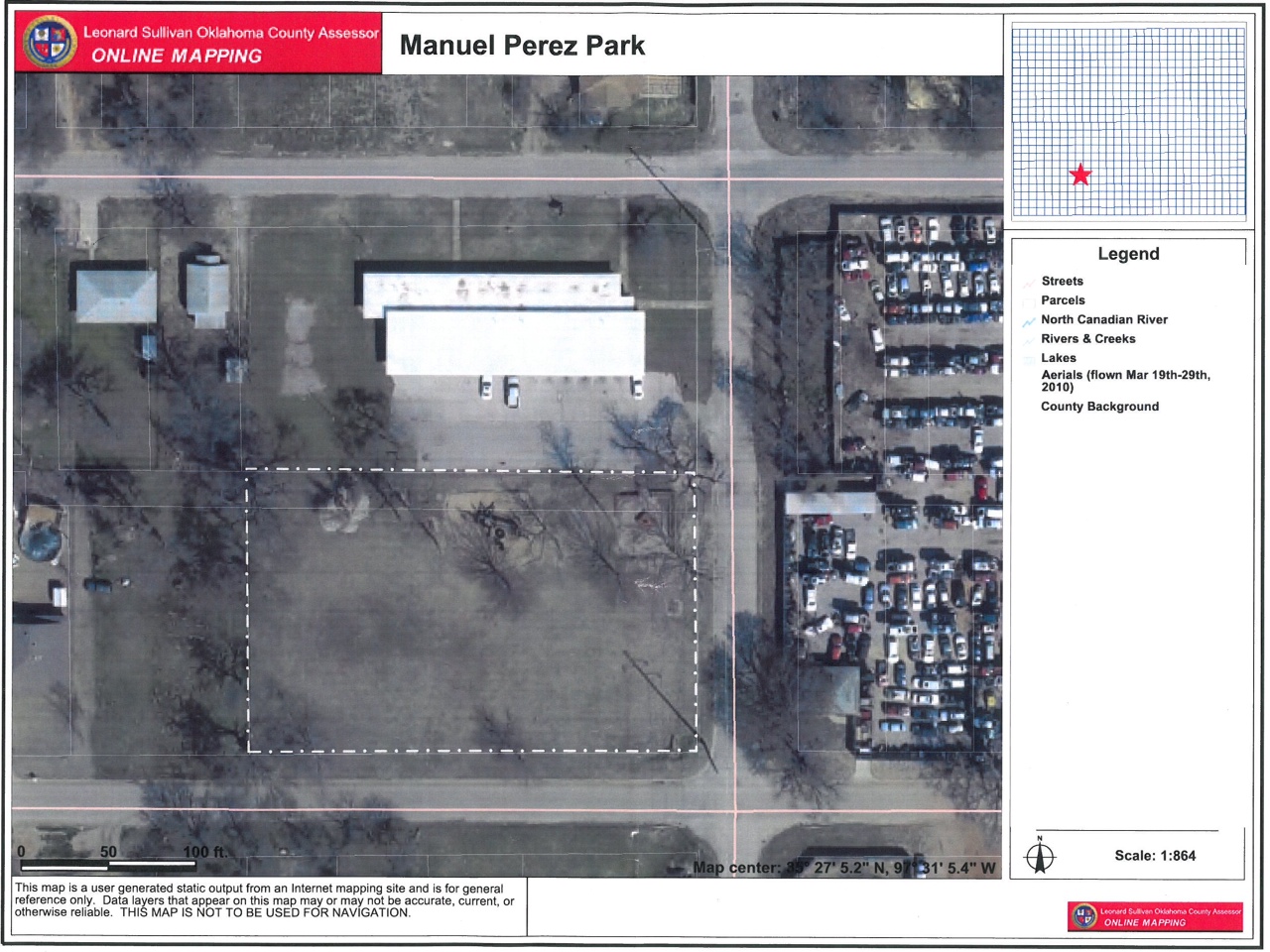 The Oklahoma City Parks and Recreation Department has drawn up two concepts to be considered to refurbish the park, which sits at the south end of the projected Core to Shore Central Park development.
No decision has been made as to whether Manuel Perez Park will remain a separate facility once the Central Park is completed or be integrated into the larger park.
"That will be determined," Councilman White said. "The first step will be to create a new memorial there and to begin raising funds from individual and corporate donors for the overall park improvements."
White said those improvements would include new playground equipment and landscaping.
Puente said donations will be accepted at the picnic but no donation is required to attend.
Donations made by check should be made payable to OKC Beautiful.
To donate or to learn more about the event, contact Puente at (405) 685-8401 or Esther Quintero at (405) 631-5252.