This is an archived article and the information in the article may be outdated. Please look at the time stamp on the story to see when it was last updated.
OKLAHOMA CITY – Drivers are encouraged to use caution when heading to work on Wednesday morning.
It was a noisy night as strong storms moved through central Oklahoma early Wednesday morning, causing the National Weather Service to issue a flash flood warning for several counties in the metro.
The National Weather Service says there have been reports of several stalled cars and water rescues in the Oklahoma City metro. Flooded roadways are a real danger to drivers since the exact depth of the water can be deceiving.
Shortly before 7 a.m., fire crews were called to rescue a stranded driver near S.W. 25th and May due to a flooded roadway.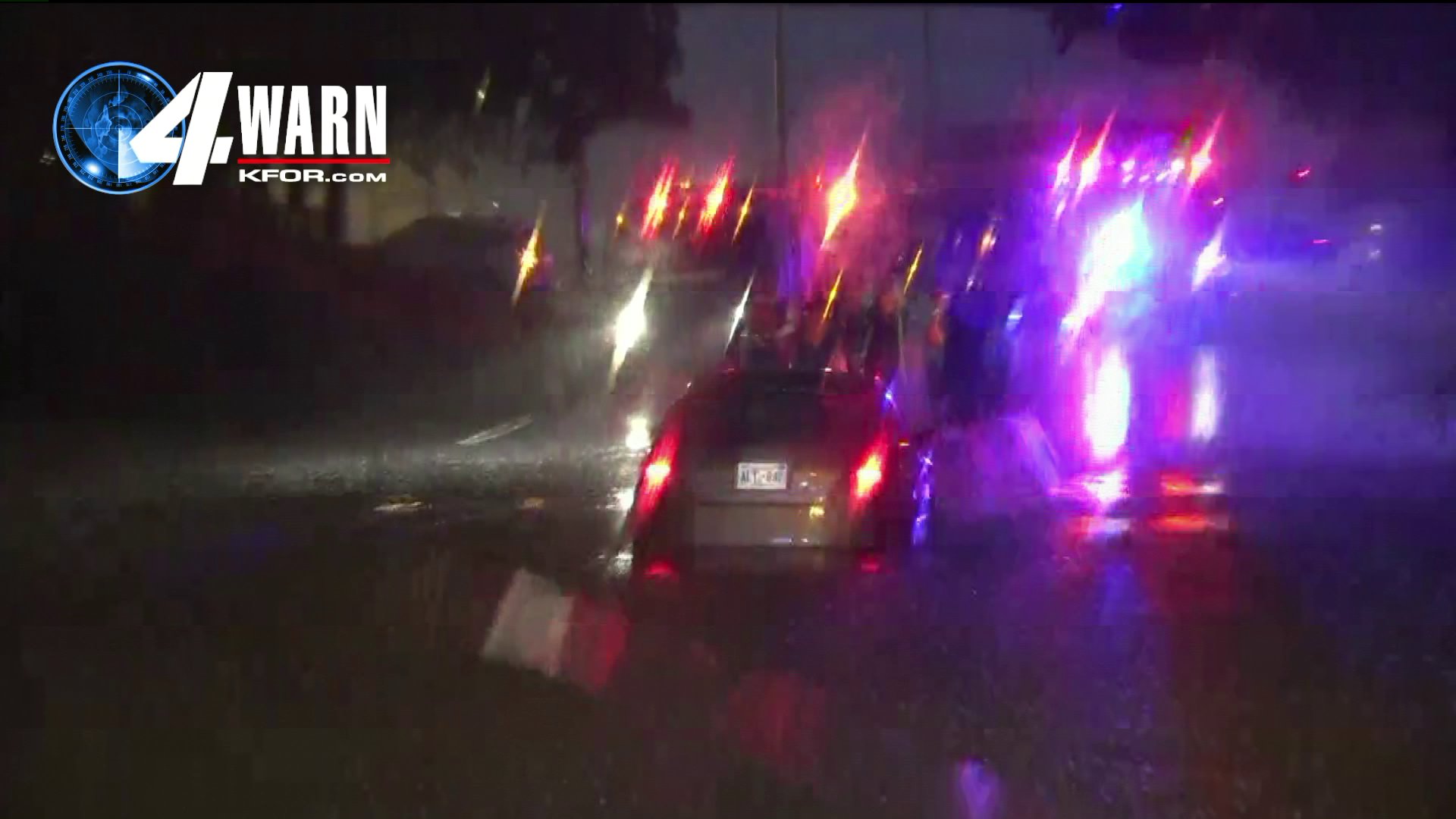 Another round of storms is developing over the central parts of the state, so more rain is on the way for the morning drive.