This is an archived article and the information in the article may be outdated. Please look at the time stamp on the story to see when it was last updated.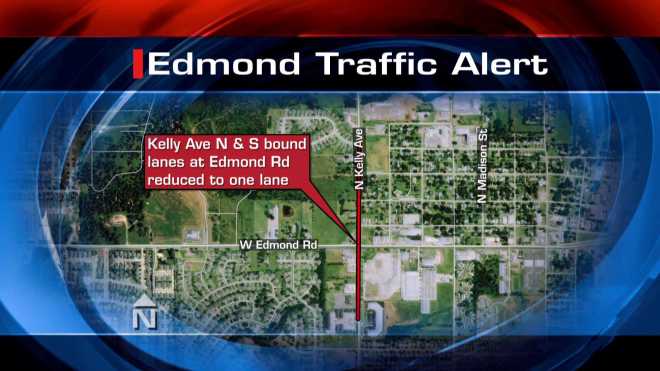 EDMOND, Okla. – Kelly Ave. in Edmond will be down to one lane in both the northbound and southbound directions at Edmond Rd. for at least the next week.
The outside lane will be open for northbound traffic while drivers headed south will be moved to the normal turn lane.
Large vehicles turning are strongly encouraged to take a different route.