This is an archived article and the information in the article may be outdated. Please look at the time stamp on the story to see when it was last updated.
OKLAHOMA CITY – An Edmond boy will be honored as a tissue donor in a national parade next year.
LifeShare of Oklahoma announced Aidan Hooper, of Edmond, will be the Floragraph Honoree for the 2018 Rose Parade.
LifeShare is the "organ procurement organization in Oklahoma responsible for the recovery of organs and tissue for transplant purposes."
Every year, the organization helps sponsor the Donate Life Float in the Tournament of Roses Parade on New Year's Day to spread the message about organ, eye and tissue donation. As a sponsor, LifeShare is able to send one donor portrait to be honored on the float.
Aidan will be honored as a tissue donor in a floragraph. A floragraph is a portrait of the donor, created with floral materials such as seeds, grains, spices, dried flowers and other organic materials.
Aidan is one of 44 donors to be featured on this year's float.
His family says he had a huge, loving heart and was "quick to share that love."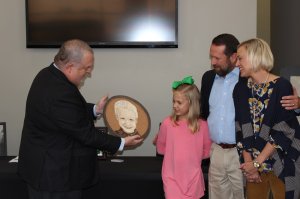 Back in 2013, Aidan, along with other students, got to ride on their Taekwondo School's float in Edmond's LibertyFest parade.
Towards the end of the parade, Aidan fell off of the float, and was tragically struck by the trailer hauling it.
His family was determined to find the good in such a heartbreaking accident and initiated a conversation with his nurses about organ and tissue donation.
Aidan was able to give the gift of life by becoming a tissue donor, saving the lives of a two-year-old girl and a six-month-old girl.
The Hooper family was also able to put the final touches on Aidan's floragraph to ride on the Donate Life float.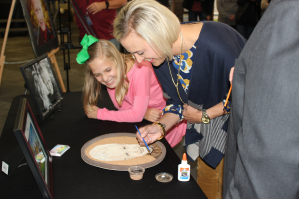 "We are thankful to have the opportunity to honor Aidan and his family, at the Rose Parade this year as they represent the lifesaving gifts of organ, eye and tissue donation," said Jeffrey Orlowski, President and Chief Executive Officer of LifeShare of Oklahoma. "With a U.S. television audience in the tens of millions and a worldwide audience in the hundreds of millions, Aidan will not only be representing the importance of donation, he will serve as a representative of Oklahoma and the approximately 700 citizens of the state who are waiting on a lifesaving transplant."