This is an archived article and the information in the article may be outdated. Please look at the time stamp on the story to see when it was last updated.
OKLAHOMA – The Edmond Police Department is looking to identify two men who reportedly made purchases using a cloned credit card.
The two men made 12 purchases within seven minutes at the Danforth Walmart Supercenter earlier this month, according to police.
Police ask for help identifying the men who were caught on camera.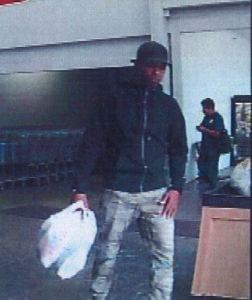 Anyone with information can call 405-359-4491.