This is an archived article and the information in the article may be outdated. Please look at the time stamp on the story to see when it was last updated.
MARLOW, Okla.-- Severe storms hit south and central Oklahoma Sunday.
One of those storms produced an elephant rope tornado about 3 miles south of Marlow.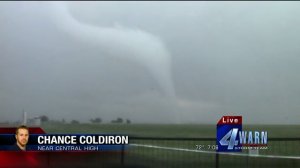 It was on the ground for several minutes.
Lawton folks saw heavy rains and flooding.
Fort Cobb also had golf ball size hail.