This is an archived article and the information in the article may be outdated. Please look at the time stamp on the story to see when it was last updated.
An Elk City woman is being accused of unthinkable crimes against her own children.
She's being held on a $2-million bond.
Natalie Webb, 30,  is charged with sexual abuse of a child under 12. Those children are her two three-year-old daughters.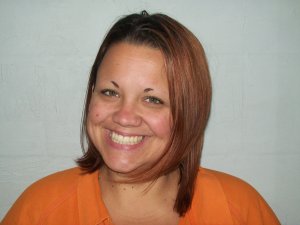 The 28-page court affidavit is full of graphic details.
Webb's children are now in state custody. As for Webb police say she is denying the allegations.
Elk City Police Chief Eddie Holland said, "A case like this is never finished."
It's a case brought about by a DHS investigation. Thirty-year old Natalie Webb's children confessed to awful acts of abuse at the hands of their mother.
Holland said, "The allegations exist that she had used sex toys on the 3 year old girls."
Court records detail what the children told investigators.
One of them said his sisters were molested. He went on to say his mom was getting paid.
The boy says other adults would come and watch and that his mom held his sisters down.
He says he would run and hide behind a nearby dumpster while the abuse happened.
Holland said, "The boys were physically abused."
One child told investigators his mom would throw his brother against the wall. He said that she was "just plain mean."
No one who lived near Webb's home would talk on camera; however, many of the neighbors say there was a constant flow of traffic in and out of Webb's home.
Holland said, "The mother has a history of drug use and a lot of people involved in this investigation associated with the mother are also known drug users."
Police say it's an awful case, one which has landed webb with a hefty $2-million bond.
Holland said, "The enormity of that bond exemplifies the enormity of the allegations at this point."
Webb is scheduled for her first court appearance in January.
Her children remain in state custody.
We have provided a link to a partial court affidavit below.
Warning: The affidavit is very graphic.